Applying for APX

Anyone with Administrator rights can apply for APX.

1. In Zola Suite, Go to Firm Settings, under Billing &Accounting click on APX Integration, click on Create APX Account.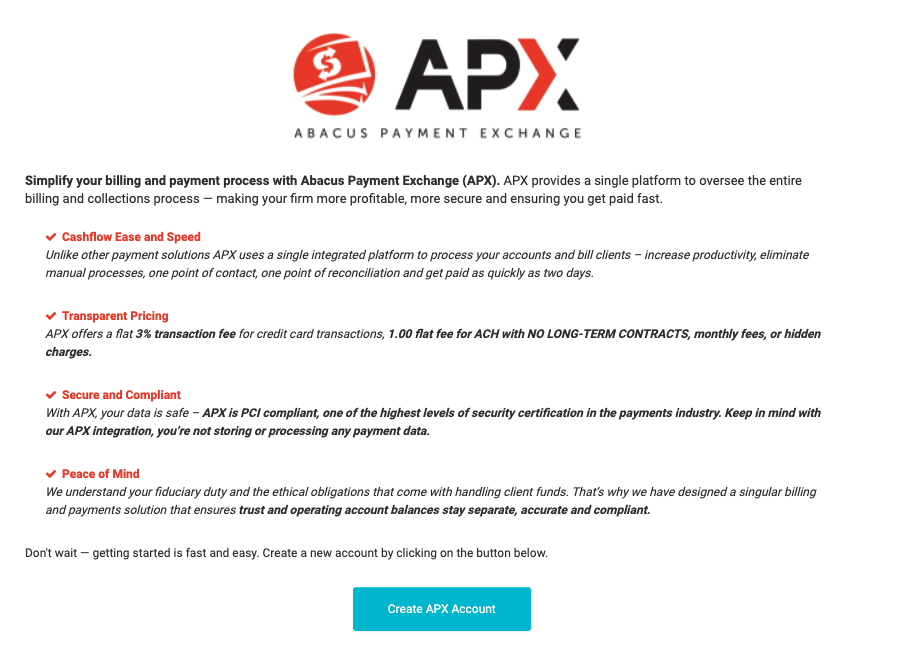 2. The
APX
window opens. Click SIGN UP FOR FREE.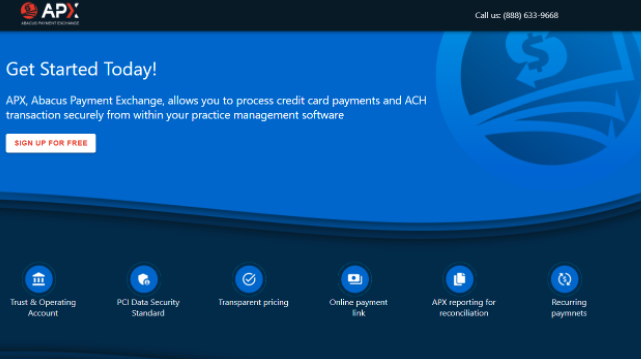 3. Enter information about your business and click Go To Step 2.

4. Enter information about the business owner and click
Go To Step 3
.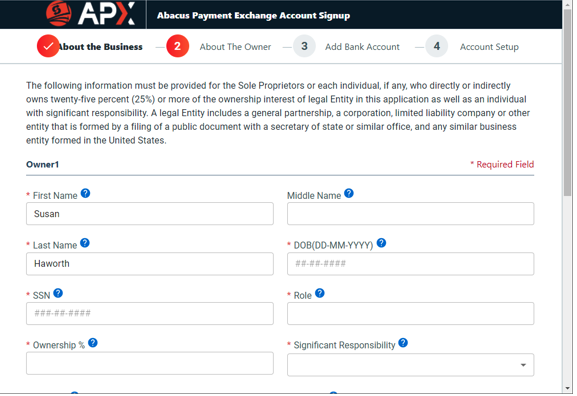 5. Enter your bank account details and click Go To Step 4.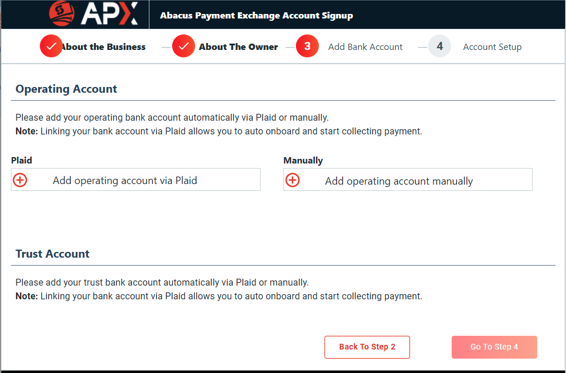 6. Click the links to open and read the Bank Disclosure and the Merchant Terms and Conditions.

Then, check to agree to the terms. Click Submit.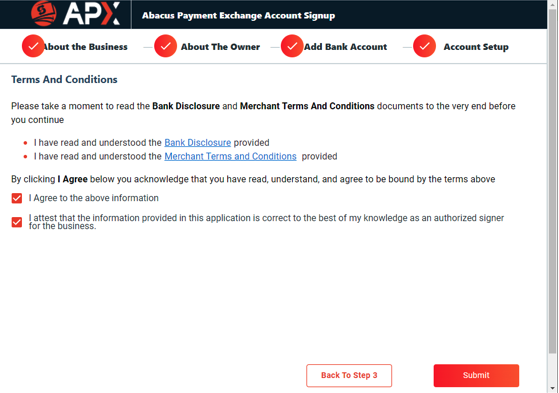 7. A notification that your APX application has been submitted appears. Close this window.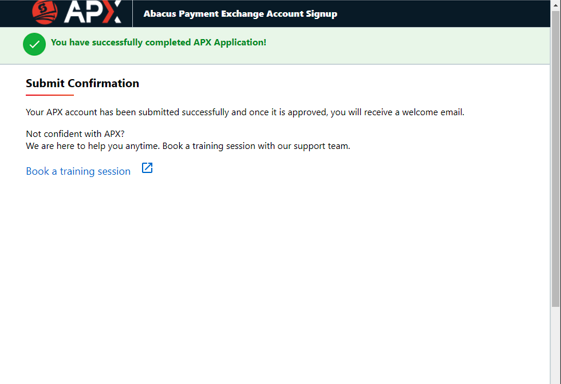 8. Check your email. You should have an email that verifies that your application was received.