Can I Import Document Folders from my Computer?
You can upload folder hierarchies into Zola Suite by either dragging the folders to the Documents grid or to the Document upload window. The layout of the folder hierarchy will stay intact and will show as new subfolders of the folder they were uploaded to. You can also do this using the import button on top of the page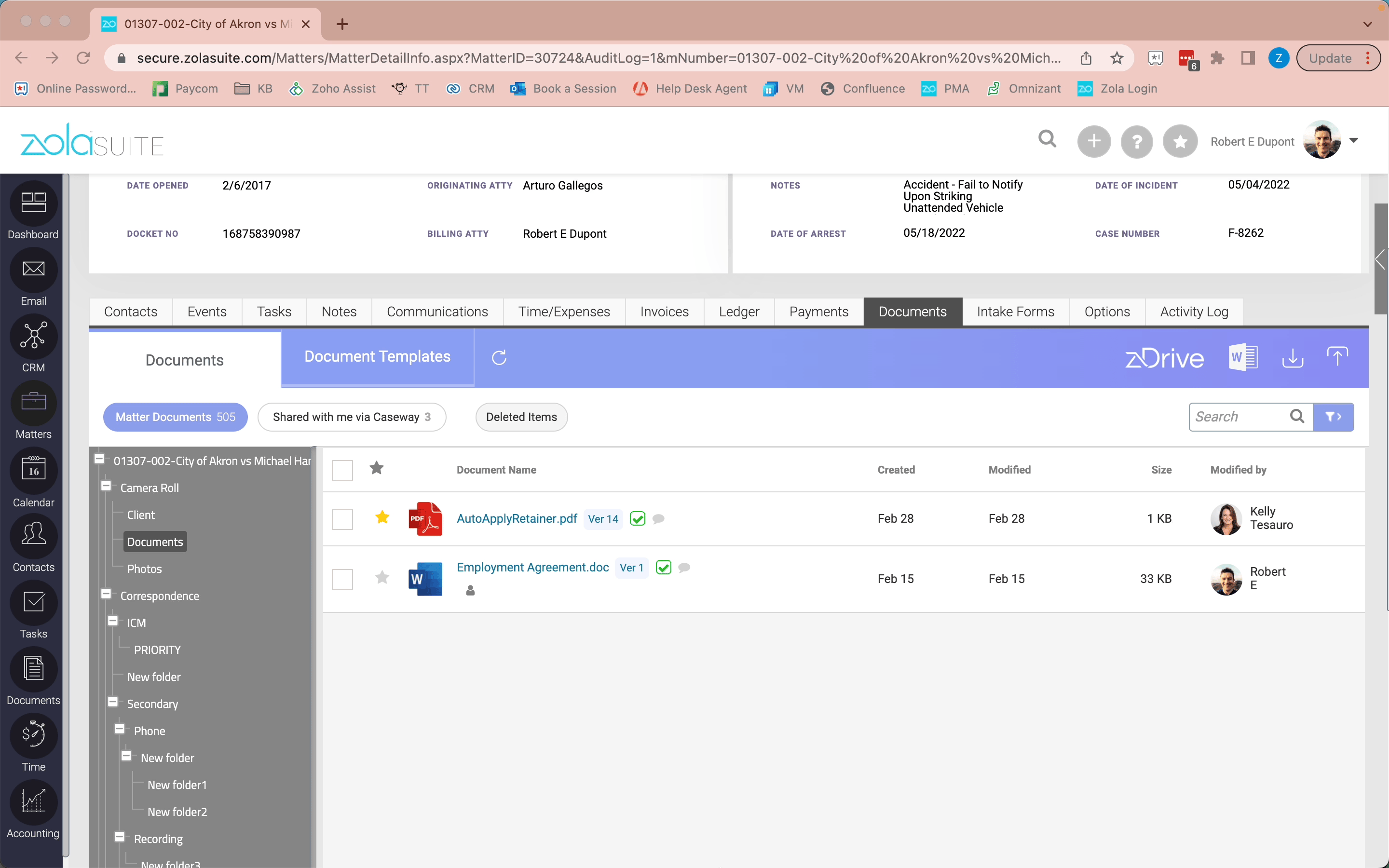 Empty folders will not import into Zola Suite
Related Articles

How Do I Add Folders for My Documents?

Zola Suite's document manager allows you to keep all of your documents organized and separated by adding folders and subfolders. Go to the documents section If you are inside of the Matter, go to the Documents tab. If you are in the designated ...

Can My Clients Upload documents For My Review?

Once you have invited a client or colleague to set up an account in Caseway, that individual can upload documents and also view documents that you've shared with them Your client will want to log into Caseway and locate the button on the upper right ...

Can I Download Multiple Documents at Once?

With Zola Suite's Document Management system you can store your important Documents, and have them available to share or access at any time. When a document is uploaded to a Matter in Zola Suite, the file will be stored on our servers, and will be ...

What Is Email Folder Mapping?

Once you register your email with Zola Suite, you will be asked to 'map your folders'. When doing this you will want to make sure your Inbox is linked to the dropdown menu option for "Inbox," Sent to "Sent Items," etc. so that Zola Suite will know ...

Can I Upload Time Entries and Expenses from a Spreadsheet?

You can now easily import a spreadsheet with time entries and expenses through your Zola Suite account without the assistance of Zola's migration team. Contact us for copies of these import templates. Once you have filled out your Time or Expenses ...
Status
Experiencing degraded performance in Zola Suite?