When making payments from the system, whether using
Vendor Bills
or
AP Checks
, you may want to enter the payments first, then print them later in a batch.
Rather then printing them one by one, either at the time you create the check by hitting save and print or directly from the register, you can also select a group of checks you wish to print.

To batch print checks, you can take the following steps:

2) Click on the + on the right hand side of the Green Toolbar.

3) Select the option to Batch Print Checks.

4) Select the Bank Account and Date Range then check off the checks you want to print.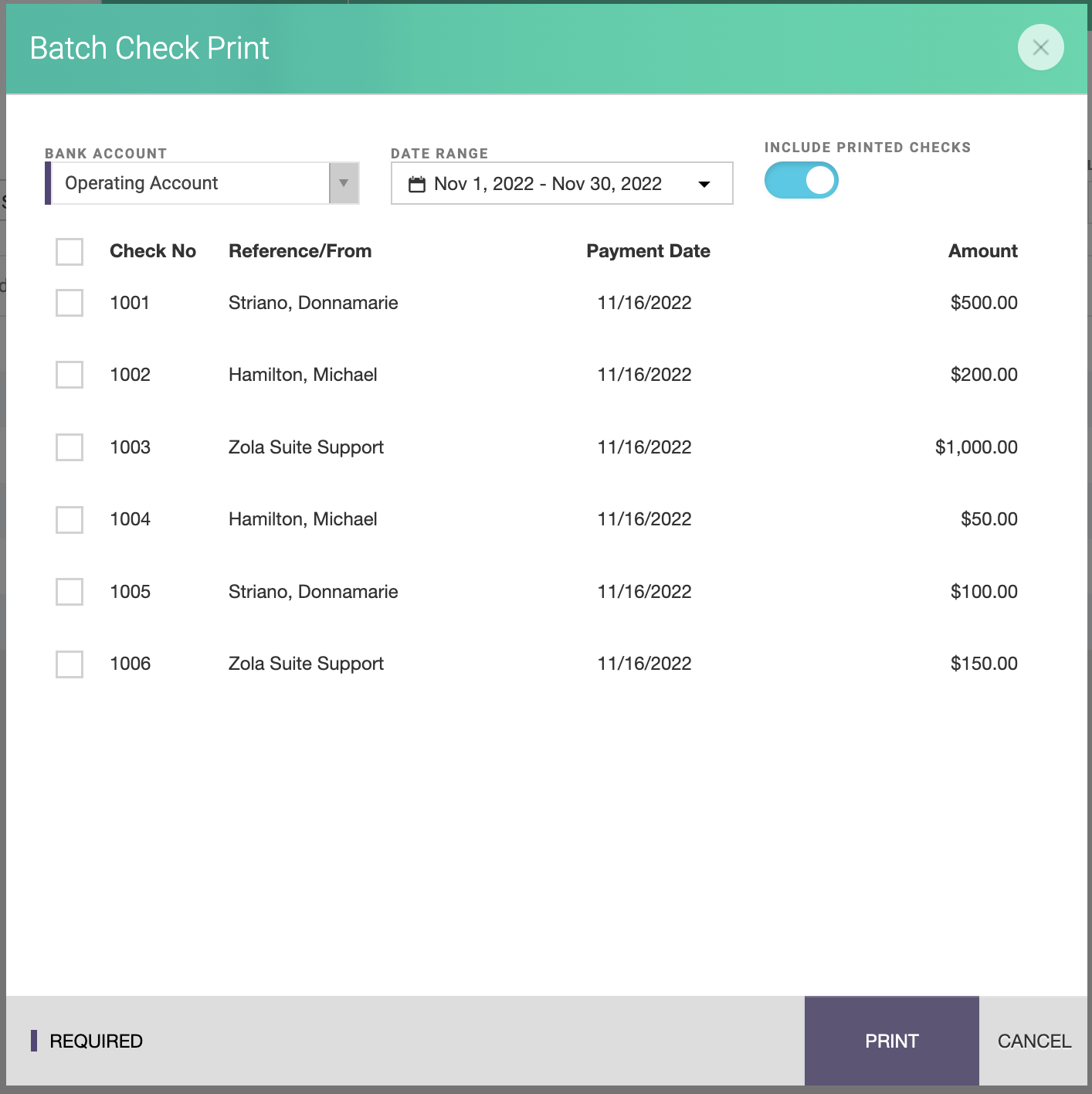 5) Click "Print."

After clicking "Print," the system will generate a pdf file with each of the check selects. You can then run the checks through your printer.


Be sure to check the pages before sending your blank checks through. Some checks, depending on the amount of line items, may spill over to another page.

Tip: Whenever printing checks from Zola Suite, be sure that "Fit to Page" is NOT selected as this can throw off the formatting and placement on the check itself.