Can I Access Documents From OneDrive?
Within CARET Legal (FKA Zola Suite), you can share documents between your Documents Tab and your OneDrive.
Through this integration, you can view a list of these shared documents, download them, rename them, or delete them. Here's how:
To get started, you will need to connect to your OneDrive account from your Firm Settings.
Firm Settings --> Documents & Notes --> Integration.






Then click on the blue button labeled "Enable OneDrive Integration."




You'll then be asked to enter your Microsoft login credentials.




After linking your OneDrive account, you will see a new folder in your OneDrive account labeled "Zola Suite." Within that folder, every new matter created moving forward will have a subfolder created automatically labeled with the Matter Number. Any documents or subfolders within in this folder will show up in CARET Legal under your Documents Tab. Any documents or folders you add to the CARET Legal "OneDrive" folder will show up in OneDrive. This is where you can work with Documents that are being shared between the two systems.

Note that these documents are stored on OneDrive. They can be edited in OneDrive, but only downloaded, edited or renamed in CARET legal.
To integrate existing matters, you will need to go into that Matter Documents tab and click on the "Create OneDrive Folder" option.

The integration will make any documents put in that folder accessible for download in both platforms.

You will NOT be able to use zDrive, zEditor, or Share via Caseway for any documents that are not in the Zola Suite document folder structure.

Viewing Your Matter Folder In Caret Legal:


Viewing Your Matter Folder In Office365: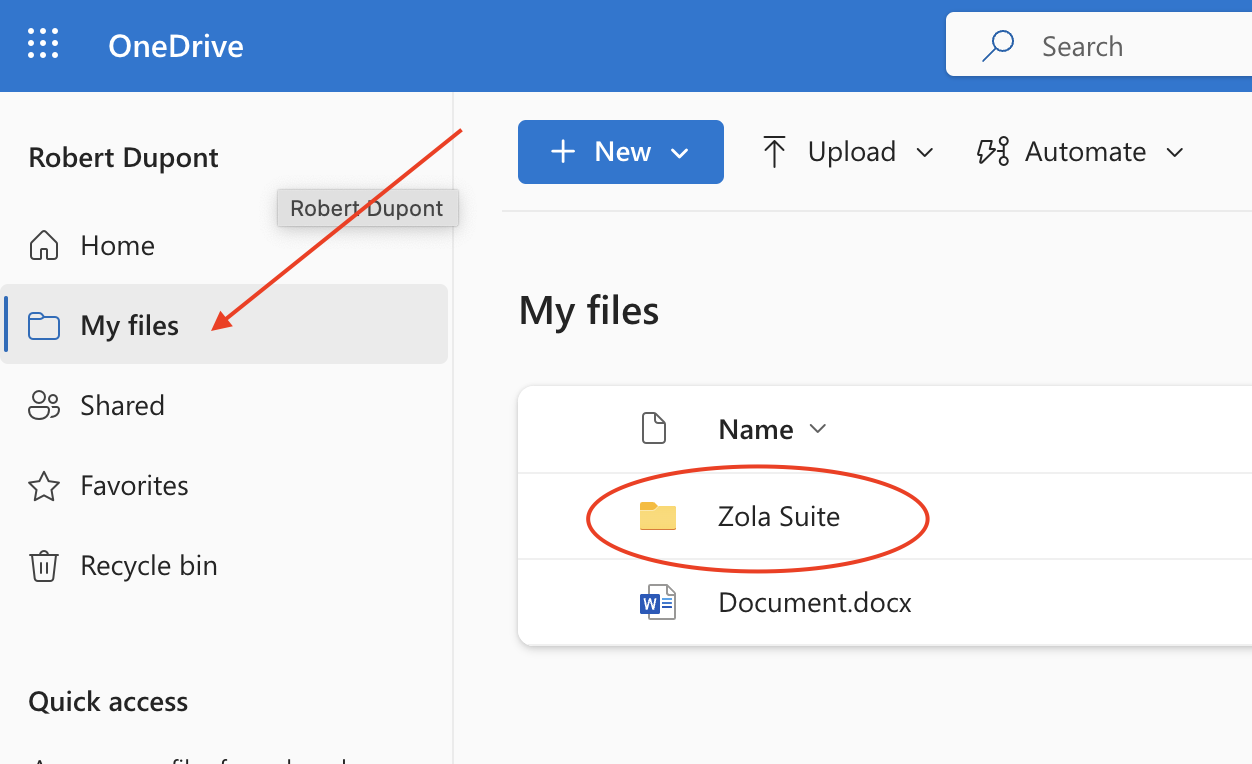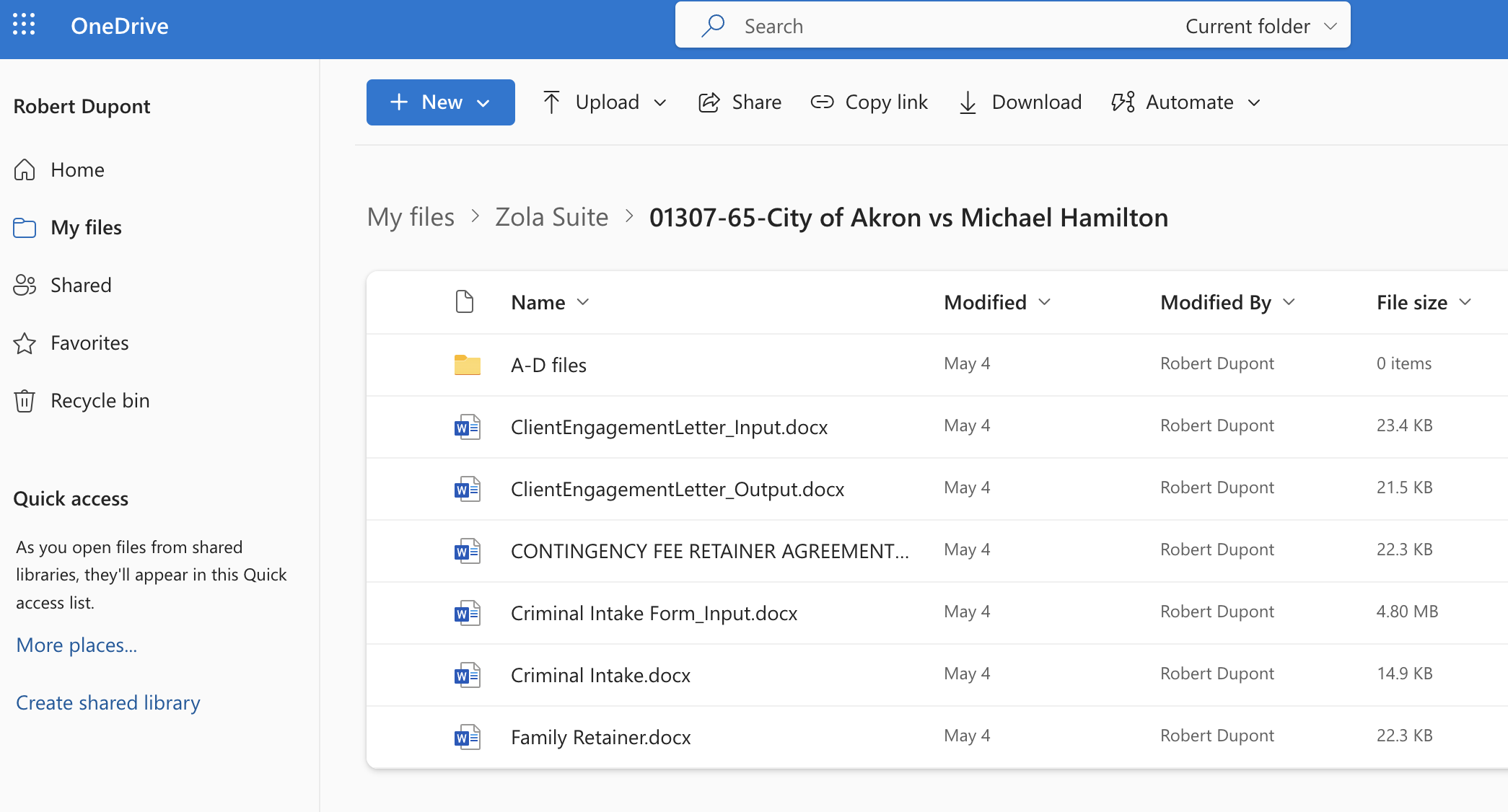 If you change your Office365 credentials, this will likely break your sync and require you to re-authenticate in your firm settings.
Related Articles

Why Aren't Documents Opening with zDrive Windows?

With most locally downloaded and installed programs, if left running for too long, you may need to close out of it and restart it. If you are experiencing issues opening documents in zDrive, restarting the application should be the first step in ...

Can I Download Multiple Documents at Once?

With Zola Suite's Document Management system you can store your important Documents, and have them available to share or access at any time. When a document is uploaded to a Matter in Zola Suite, the file will be stored on our servers, and will be ...

Why Aren't Documents Opened with zDrive for Windows Saving Updates?

zDrive needs to have full access to the folders that store its temporary files. These folders should be located on the PC's C:\ drive, not a Network drive or a folder that automatically syncs to the cloud, like a OneDrive folder. To find where your ...

How Do I Sync My Google or Office 365 Calendar?

If you use Outlook to access your Office 365 calendar, be sure to disable reminders before syncing your Calendar Events. First, launch Outlook and click "Calendar" near the bottom of the screen. To stop Outlook from creating reminders by default ...

Can My Clients Upload documents For My Review?

Once you have invited a client or colleague to set up an account in Caseway, that individual can upload documents and also view documents that you've shared with them Your client will want to log into Caseway and locate the button on the upper right ...
Status
Experiencing degraded performance in CARET Legal?