Can I Change the Way My Matter Numbers are Formatted?
Go to the

Firm Settings

of your account.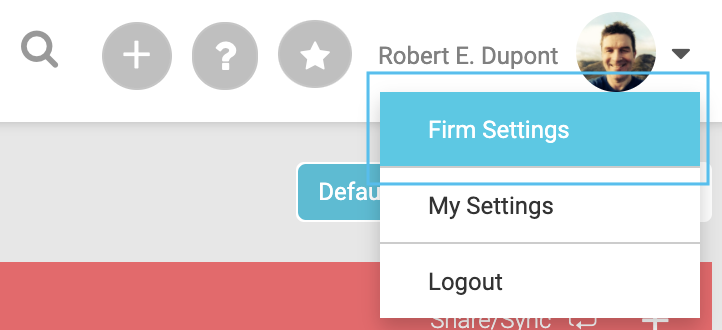 Go to Matters & Contacts > Matter Options
If you're moving over from another practice management program and have a numbering system in place, you can start where you left off by selecting to
Set starting matter number
. Enter in the next number of your sequence into the
Starting number
field, this will be the next Matter Number created in Zola Suite.

To change the formatting of your Matter Number, select another option from the
Format
drop down. If you would like to manually create your Matter Numbers, select the option for Matter Name. With this option, what you enter in as the Matter Name for a new Matter will also be used for the Matter Number.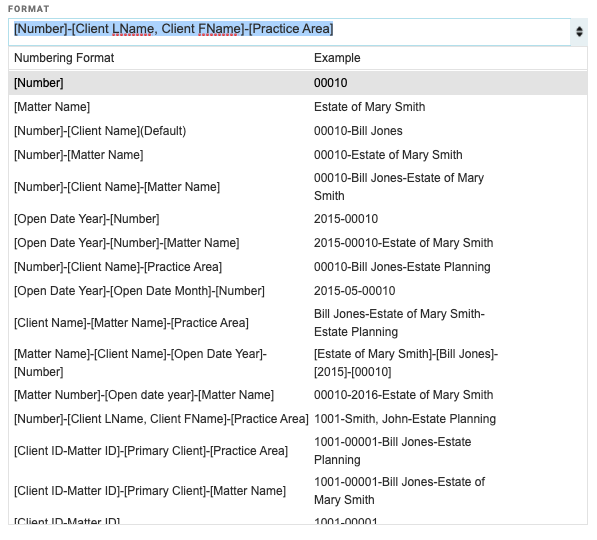 3. Once you have made your needed changed, hit
Save
.
Please note: This change will only be applied to Matters created in the future, no current matters will be changed retroactively to this format.
Related Articles

How Do I Change the Primary Client in a Matter?

If the Primary Client for your Matter changes or you accidentally selected the incorrect Contact, you can always change this field. If you would like to change the role of any Contact other than the primary client, this will be done differently. ...

Can I Quickly Change From One Matter to Another?

When looking at a Matter details page, you can quickly navigate to another Matter using the "Jump" option. This option is available by: Clicking on the Matter name in the top left-hand side of the screen. By clicking on the Matter name, you will be ...

How Do I Change a Matter's Status to Closed?

You can change the status of a Matter from within the Matter Details page. When you hover over the status field, click the pencil button that shows. From here you can change the Matter status from Open to Closed, then click the check button to save ...

Can I Edit Matter Names?

You can edit existing Matter names by going to the Matter section, and into the Matter's page. In the Matter detail box (located in a white box at the top of the page), hovering over the Matter No. field will prompt a gray pencil to appear, click ...

Can I Set Increments on a Matter Basis?

Yes! When you create a Matter, you can set the increment right away. If you don't, it will be saved as the increment you entered in your Firm Settings. If you would like to change this later on, you can do so in the Matter Options tab of the Matter ...
Status
Experiencing degraded performance in CARET Legal?