Zola Suite allows you to relate accounts within your
Chart of Accounts
to "parent" accounts. These accounts will fall under the parent account, allowing you to view a total under that parent account, in addition to a breakdown of the individual account balances. These totals can the viewed on your
Profit and Loss Report.
To begin using Sub Accounts, first got to the Main Accounting Section --> Reports --> Chart of Accounts.

If you are adding a new account that does not already exist, Click on the + on the green toolbar and select "New Account."

This will open a new account module and will ask for the following information:

Account Type:


Asset

Liability

Owner's Equity

Revenue

Expense

Owner's Draw

*Credit Card Account

Fixed Assets

Short Term Liability

Retained Earnings

Long Term Liability

Capital


Account Name

Account Number

Department (if applicable)

Check off "is sub account" and select the parent account this should fall under.
To turn an existing account into a sub account follow these steps:

1) Click on the edit icon to the right of the account you wish to assign to a parent account.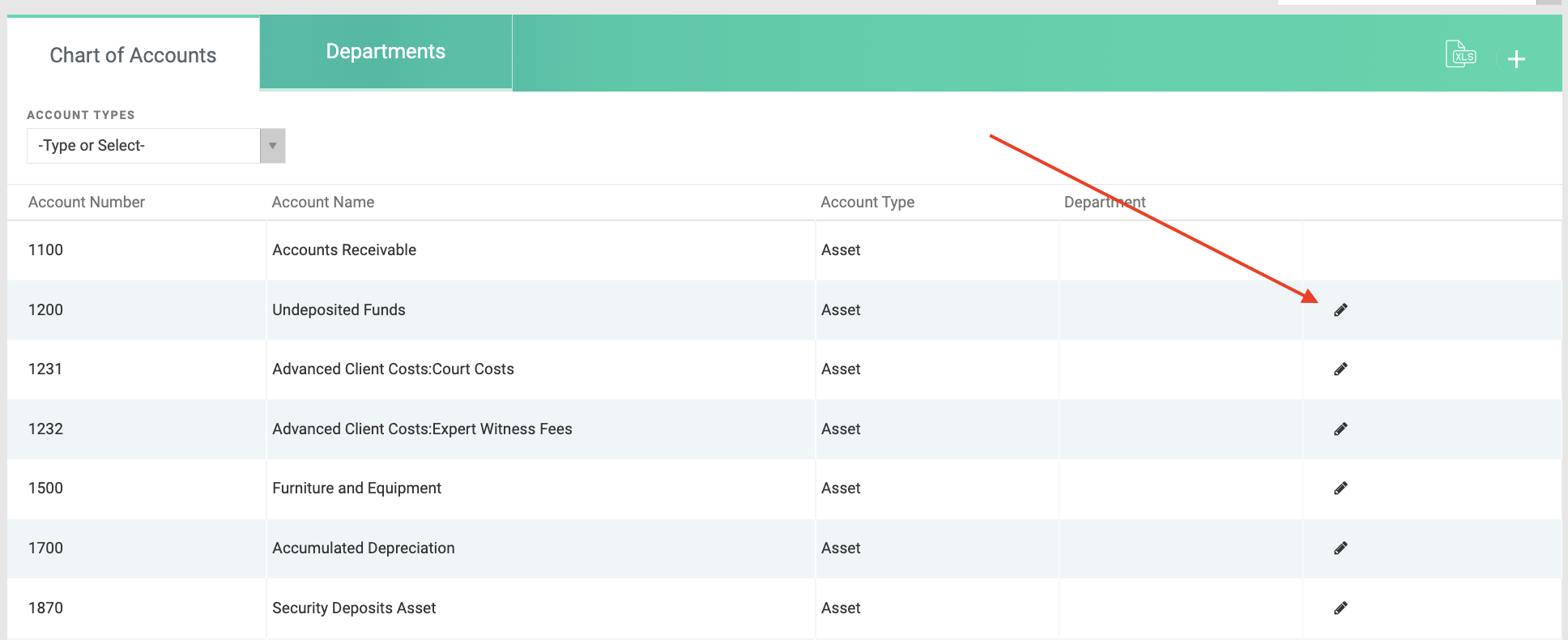 2) Click on the check box labeled "is sub account."


3) Then choose the "parent" account this should fall under.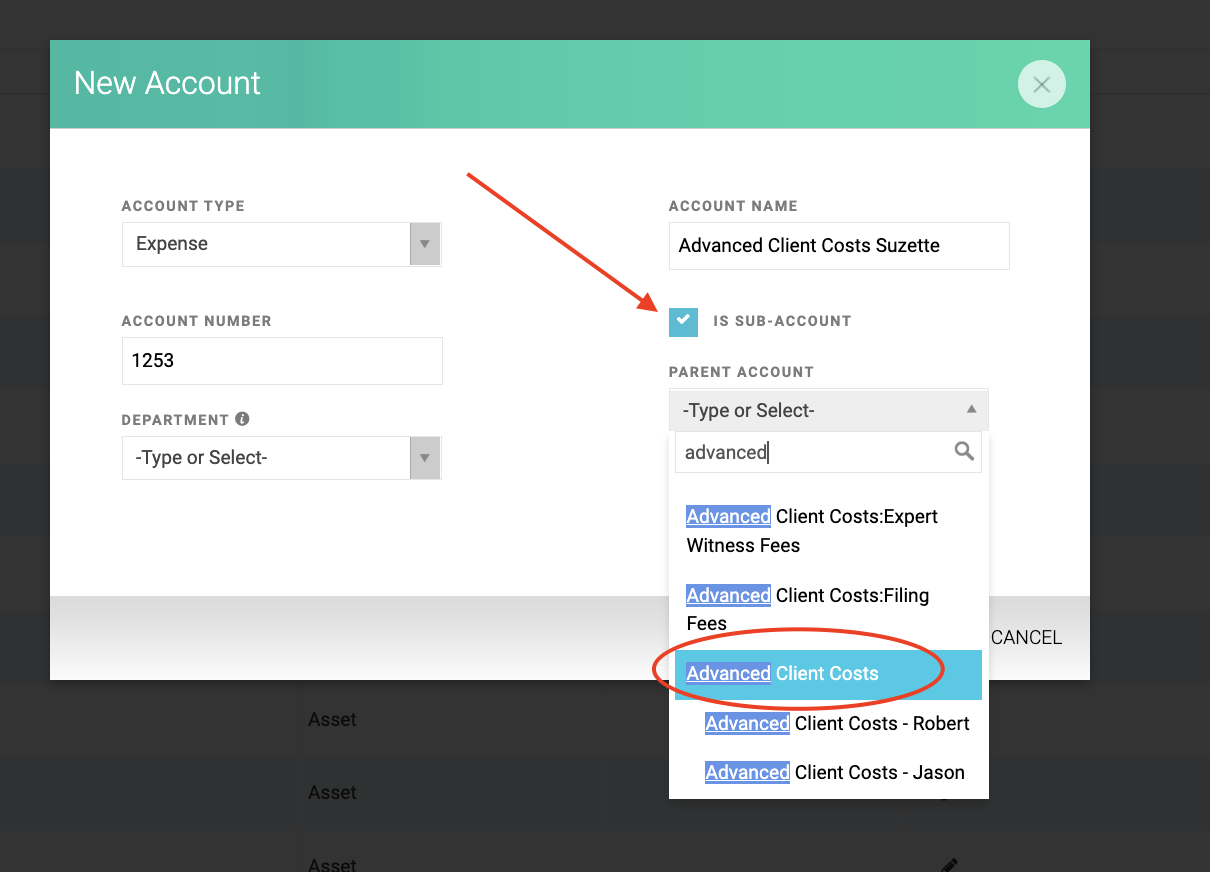 4) Click "Save"

The account will now display on the chart of accounts as a sub account under the parent.



Note: You can create sub accounts for sub accounts!

Credit Card accounts added directly to the Chart of Accounts will only be able to be reviewed on the General Ledger. If you want it displayed with it's own register, it should be added from
Banks and Registers
.
Once your sub accounts are assigned to the correct parent accounts, you can view the totals from the
Profit and Loss Report
.
Parent accounts will have an arrow next to them allowing you to expand or collapse them.

When collapsed, the P&L will display the total of the parent account plus the sub accounts:


When expanded, the parent account will display the total specifically for that individual account, with the sub account totals displayed next to their accounts.


Since transactions can be assigned to the parent account, that account will maintain its own balance, in addition to including the sub accounts under it.