How Do I Export My Contacts From Office 365?
Zola Suite can migrate contacts as long as they are submitted as a .csv file. The file can be submitted via our
Migration Request Form
. If you are exporting from Office365 on the web, you can do so using the following steps:
1) To start, login to
Office 365
and go to All Apps.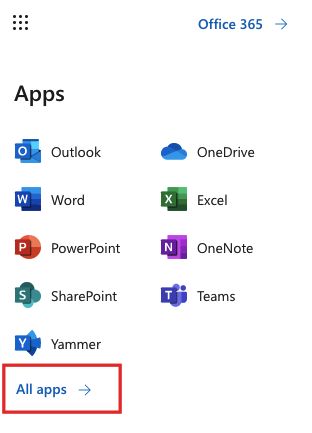 2) Select your "People" app.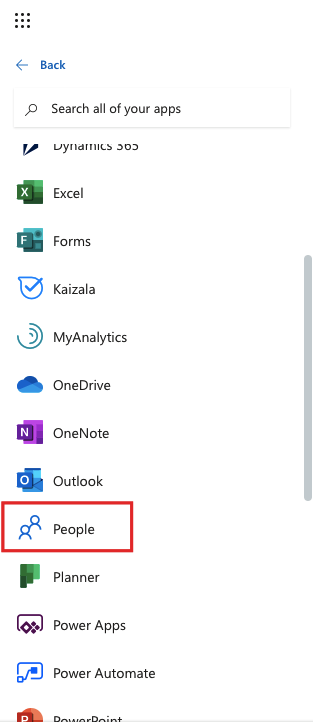 3) Select "Manage" on the top right-hand side of the screen and choose "Export Contacts."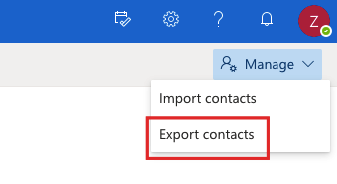 4) Select "All Contacts' then Export. This will download all of your contacts to a .csv file.

Related Articles

Exporting Contacts from Outlook

Please note: The following steps will work for Microsoft Outlook 2013 or 2016. First, you will want to export your Contacts from Outlook. To do so: Choose File. Choose Open & Export > Import/Export. Choose Export to a file. Choose Comma Separated ...

How Do I Export My Data From Time Matters?

Contacts: Open Time Matters Click File Click Export Click Custom Export Select the third option Create a new Export Template Click Next On the page Select Export File Format: Select ASCII - Comma Delimited (.TXT or .CSV) Check Include field names ...

How Do I Export My Data From Practice Panther?

Contacts: Click Clients on the left sidebar, or (depending on your version) Contacts at the top of your screen Filter your information provided as needed Choose columns for export Click Export on the bottom right Matters: Click Matters (Cases) on the ...

Exporting Contacts from Google

Follow theses steps to export your Google Contacts to a .CSV file: 1. In Google Contacts select More on your left hand side, this will open a drop menu. 2. Select Export. 3. This will cause a pop-up window to appear asking if you'd like to go to the ...

How Do I Export My Data Out of Zola Suite?

We have made it easy for you to export your core and Accounting data. To export your Contacts, Calendar data, Time Records, and basic Matter information Go to your Firm Settings Go to 'Your Zola Suite Account' > Export > click 'Download Data' This ...
Status
Experiencing degraded performance in CARET Legal?