With over 6 advanced reports, CARET Legal offers robust financial analytics that inform critical decisions within your firm. However, firms often need a more substantial data set to guide their business strategy. That's where custom reporting from CARET Legal can help.

Let the Professional Services team at CARET Legal build the comprehensive financial reports you need to make intelligent decisions for your firm.

Working with the CARET Legal Professional Services team, you can request detailed reports that once took over a day to build and run them on-demand with one click. Save your firm time and effort so you can focus more on what drives your business.

In order to begin the process of requesting a Custom Report, please reach out to
support@zolasuite.com
with the details of the report you would like created. Our professional services team will be in touch to assess the scope of this project and provide a quote for any additional fees.
Once your Custom Reports have been created, you can access them through the main accounting sections --> Reports tab.

Select the report you want to access.


To filter the report, click on t
he XLS icon, then choose your filters.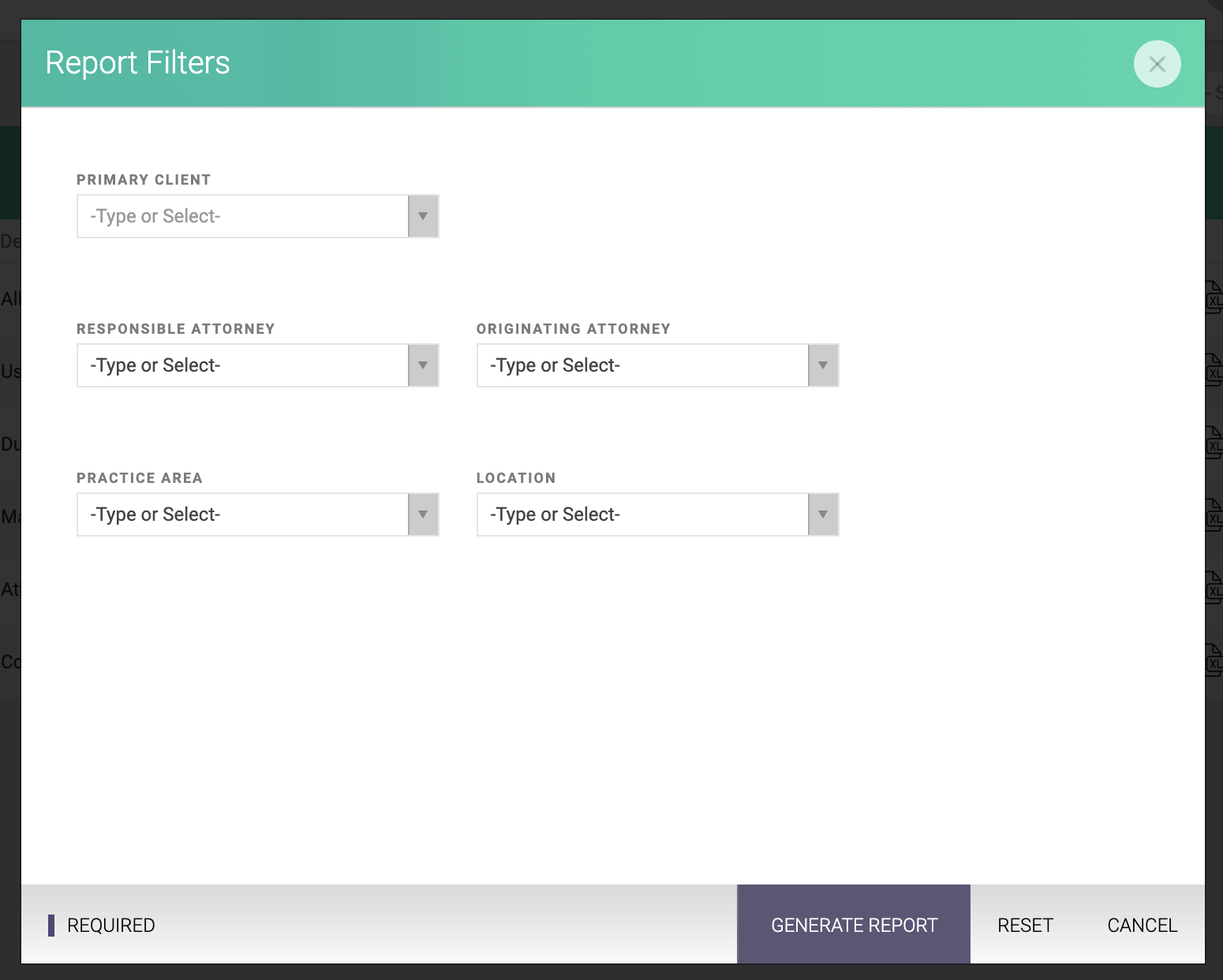 The report will be generated and can be viewed in Excel.