Select the transaction you'd like to clear. If this activity was already created in Zola Suite and appears on your Bank Register, then you would can either 'Match Check' or 'Match Transfer'. As long as the amounts are identical, the transaction will appear in the dropdown for you to select.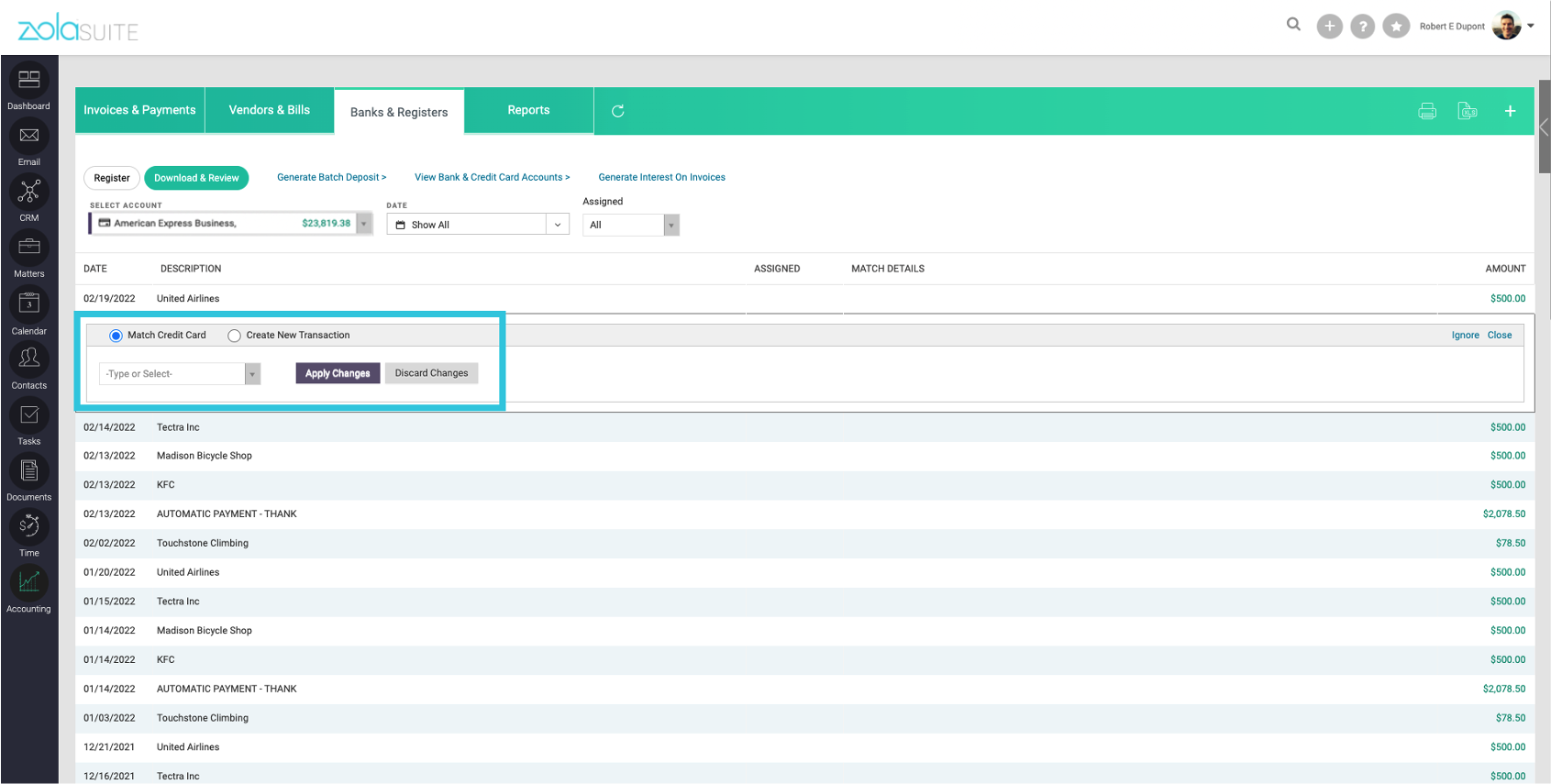 If the entry does not currently exist in Zola Suite and you need to create the entry in the register, select 'Create New Transaction' and fill in the following details:

Contact or Vendor
The associated account on the Chart of Accounts

Amount

Matter, if applicable

The description will automatically populate but can be edited

Location, if applicable

The option to bill this expense to your client
You can also create separate entries in the Zola Suite register for each transaction on the Download and Review. This allows you to take a single transaction from the feed and associate it with multiple matters if needed.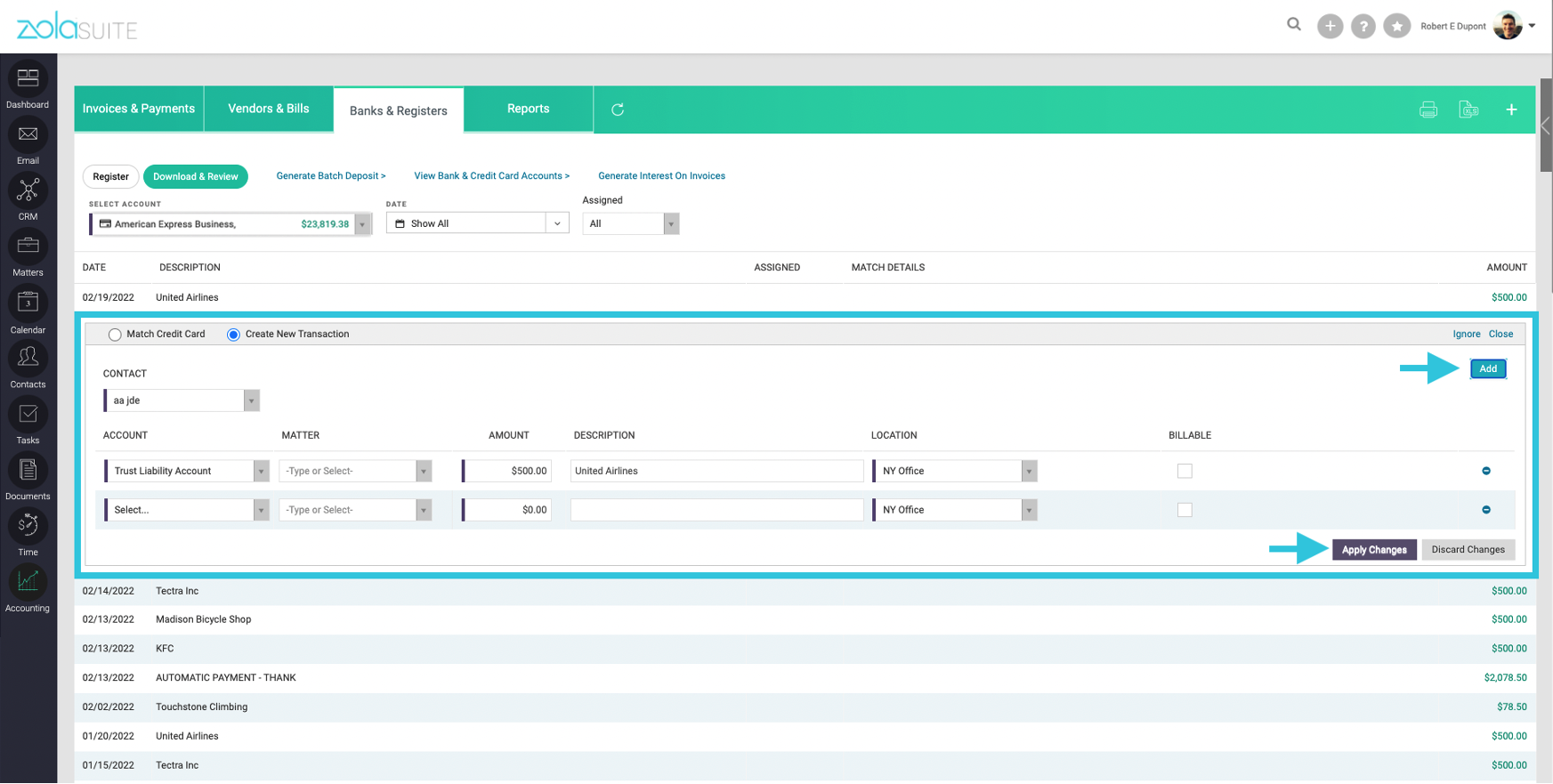 Once complete, click 'Apply Changes'. You'll then see a green status that shows this transaction has been 'Assigned' or cleared.