How do I Edit or Delete Custom Fields?
Custom Fields can be edited or deleted in your Firm Settings.

Go to Firm Settings --> Custom Fields and Intake Forms --> Custom Fields.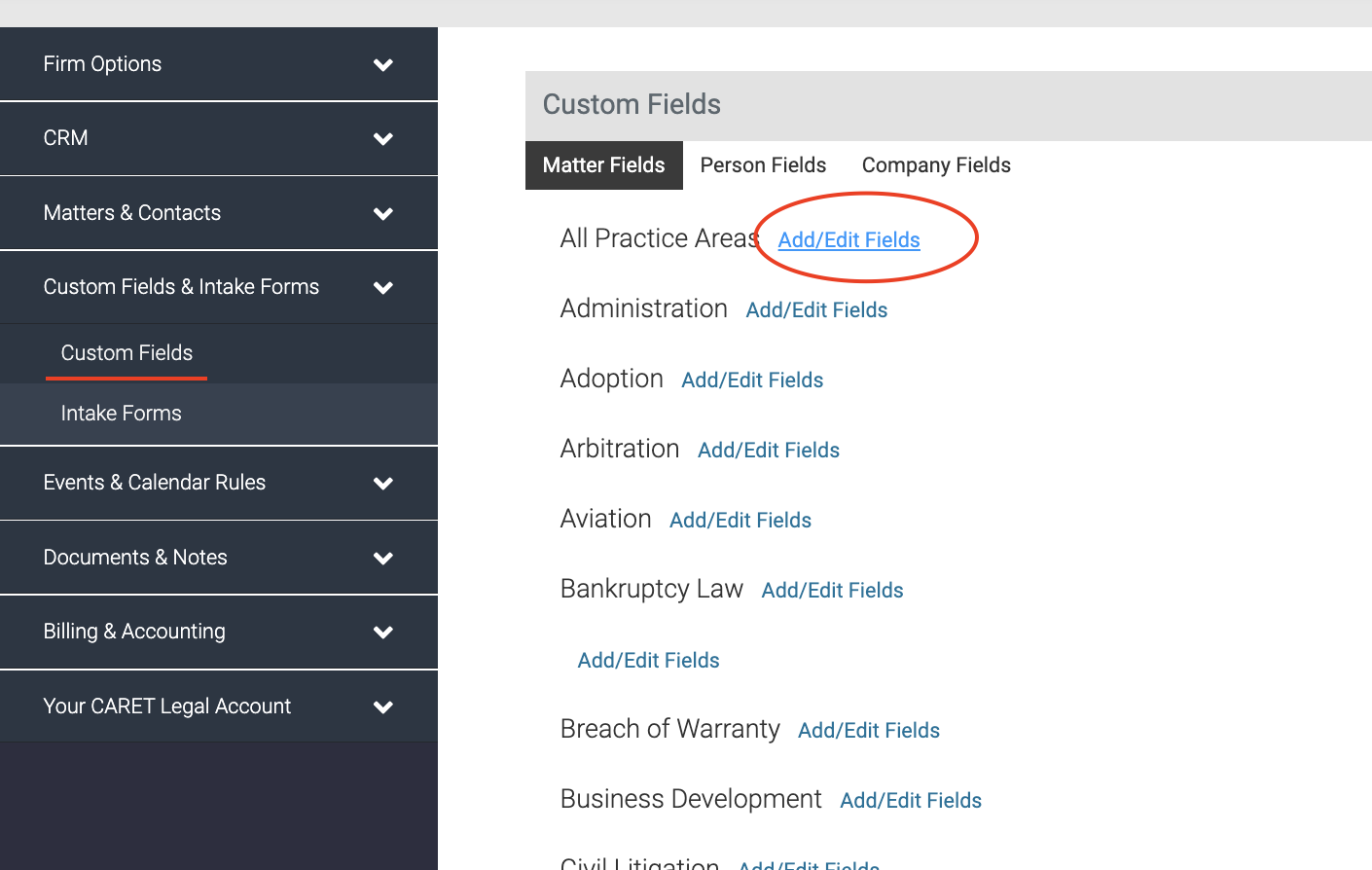 Locate the practice area you wish to edit and select Add/Edit Fields.

This will open a module with the existing fields which can be added to, edited, or delete.

To Delete a field, hover over it with your cursor and click on the minus sign.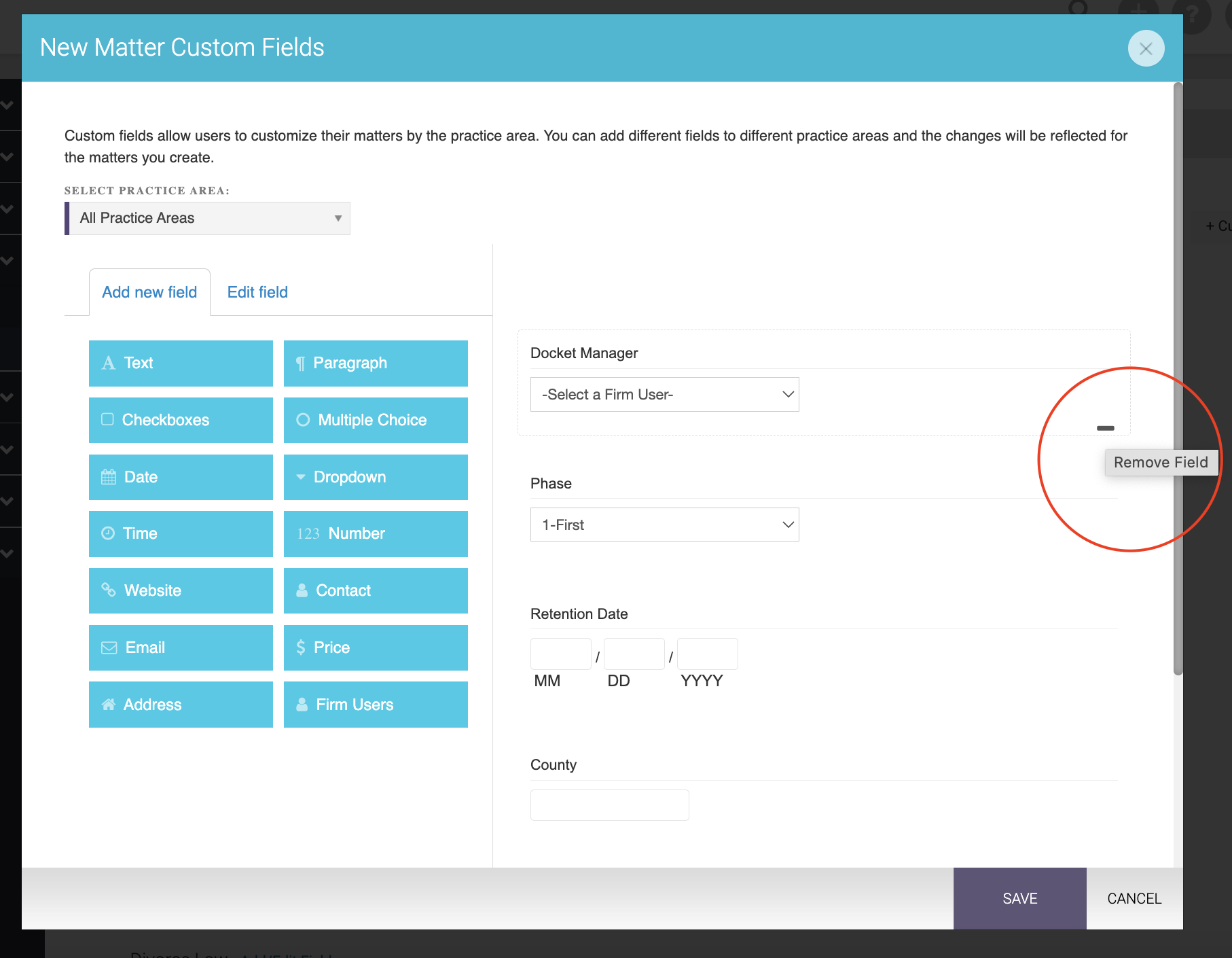 This will delete that field from all existing matters, as well as new matters moving forward.


If you edit the information within an existing checkbox, multiple choice or dropdown field, the original data will be maintained in existing matters that use that field for historical purposes.

Custom Fields are dependent on the Practice Area. If the Practice Area is changed, the fields available will change accordingly. Any data originally assigned to those fields will be hidden and only accessible if the Practice Area is changed back.
Related Articles

How Do I Create Custom Fields?

Custom fields can be created from the Custom Fields tab of Firm Settings. To add new fields click the plus button on the black action bar and select which section you'd like to create the field(s) for. Custom Matter Fields can be created for all ...

When Should I Use Custom Fields?

Custom Fields can be created for any Matter or Contact information you would like readily available. In order to create custom Contact and Matter Fields, an administrator will need to go into Firm Settings. Custom Matter Fields will show in the ...

How Do I Have Custom Fields Show in Every Matter?

If you would like custom fields to show in every Matter regardless of Practice Area, you must add them to the All Practice Area option. Simply go to Firm Settings Custom Fields Here you can select All Practice Areas option from the dropdown list.

How do I Create Custom Matterscapes?

Matterscapes gives you a custom view of all your matter records by whichever matter or custom field you would like to filter by and or add to view in the columns. To create a Custom Matterscape: Go to the Matter List and select "Preview Custom ...

Can I Edit or Delete Invoiced Time Entries?

Zola Suite allows you to generate invoices from existing Time Entries and Expenses, which are considered "Unbilled Activity." Once the bill is created from that activity, the status will be marked as "Invoiced," and you will no longer see the edit or ...
Status
Experiencing degraded performance in CARET Legal?