Once you have successfully signed up with APX, and your accounts have been verified, you will be able to start processing payments.

With APX, you or your client can save credit card information on file so it can be used again.

To add a payment method for a client, take the following steps:

2) Click on the Billing Tab and select "Add New Payment Method."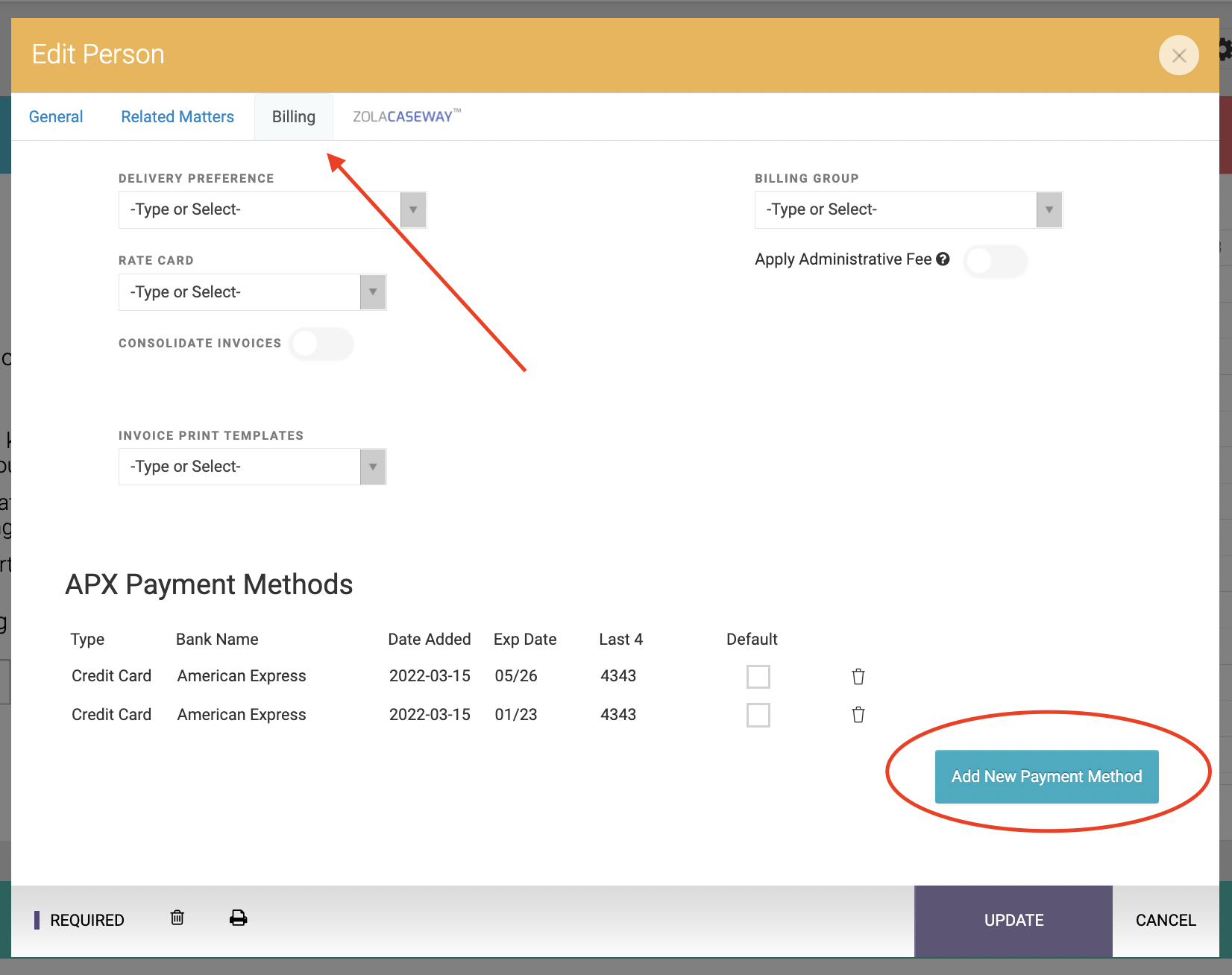 3) Select is this is a Credit Card or eCheck.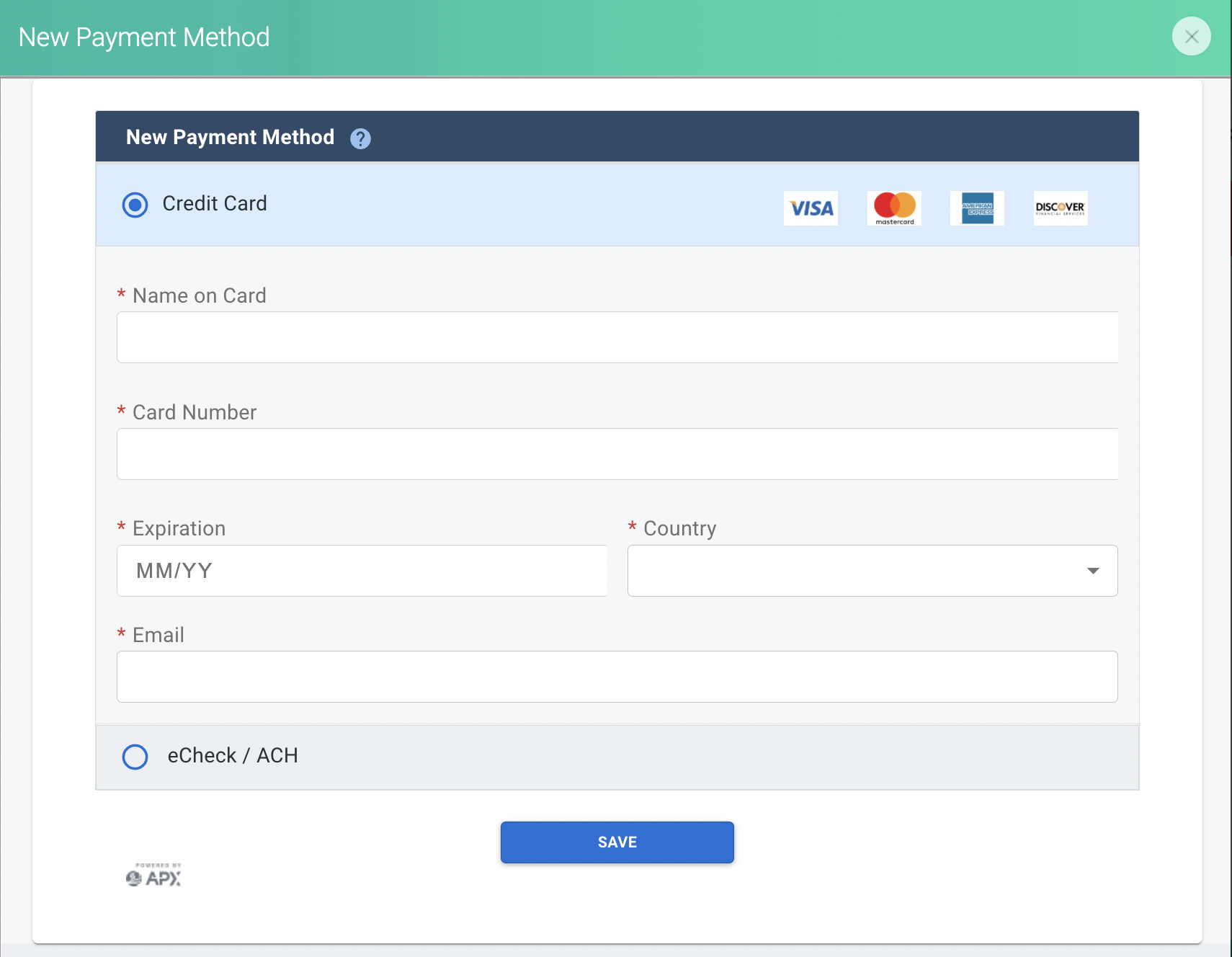 4) Fill in the required fields.

Once the payment information is saved on file, it will be available moving forward to be applied to any invoices or retainer payments.
Simply select APX as the Payment Method, and choose the correct card/eCheck on file.
​