How Do I Re-Map My NetDocs?
You will need to go into the Matter Options and click the 'Clear' button next to the name of your Workspace. When you've cleared it, you'll get a notification at the bottom of your screen confirming the mapping has been removed.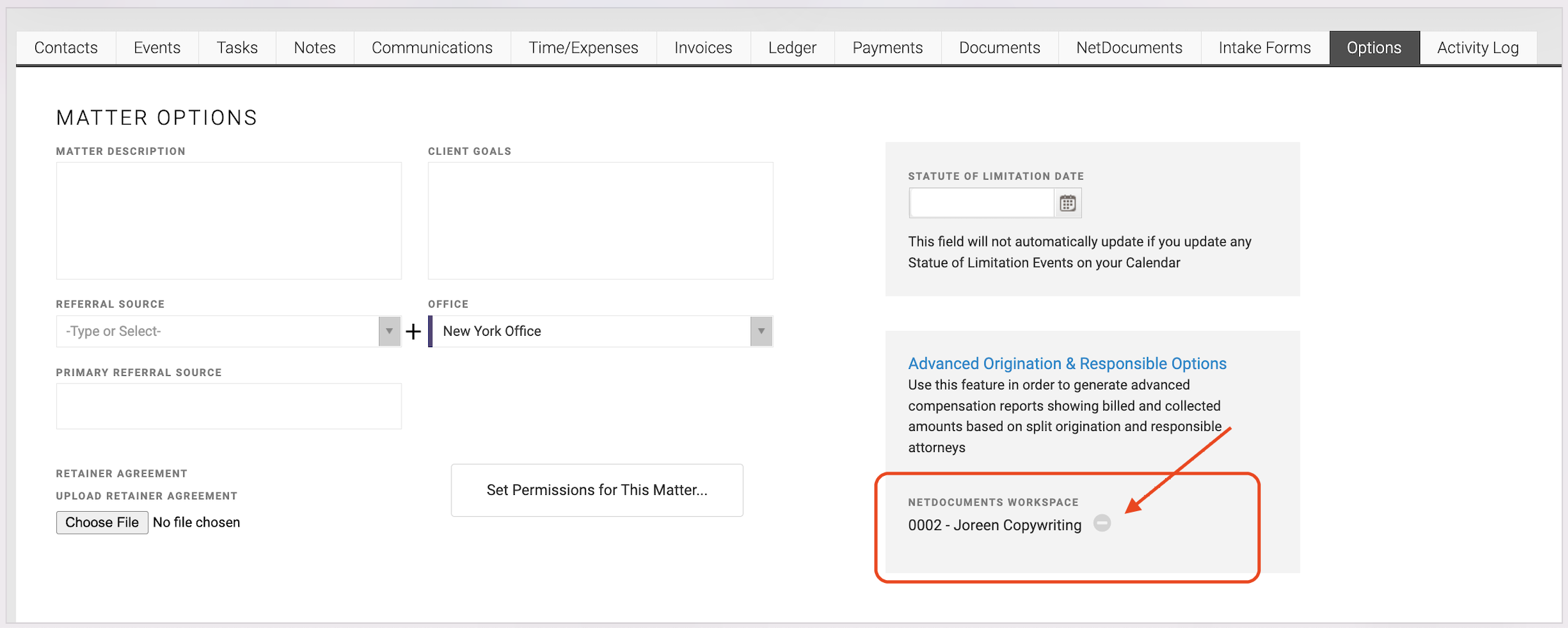 To map a new workspace, navigate back to the NetDocs tab within the Matter and select the correct Cabinet.

Related Articles

How Do I Re-Sync My Office 365 or Google Calendar?

If you notice that your Calendar does not seem to be syncing, first check to see that status of your sync. If your sync has stopped, follow these steps. To re-sync once your sync is stopped: Go to the Calendar section Click on the "Share/Sync" button ...

How Do I Easily Access My Favorite Reports?

Do you have a report, or multiple reports, that you access on a regular basis? You can mark it as a favorite, which will allow you to open it from any page in Zola Suite. To mark a report as a Favorite, first, navigate to the Reports tab within the ...

How Do I Register My Email Account in Zola Suite?

If you are looking to sync your email account with Zola Suite, change the email account registered, or even restart the connection between your email account and Zola Suite you will need to Re-register. Go to "My Settings" Scroll down to Email Setup ...

How to Integrate Quickbooks Online with Zola Suite?

With the Zola Suite and QuickBooks integration you can have your approved Zola Suite invoices forwarded over to your QuickBooks Online account. This will eliminate any need to re-enter billing information into QuickBooks, making you much more ...

What Is Email Folder Mapping?

Once you register your email with Zola Suite, you will be asked to 'map your folders'. When doing this you will want to make sure your Inbox is linked to the dropdown menu option for "Inbox," Sent to "Sent Items," etc. so that Zola Suite will know ...
Status
Experiencing degraded performance in Zola Suite?