How Do I Set Up Primary Clients and Billing Contacts When Configuring Bulk Billing?
The last step in setting up your firm's Bulk Billing after configuring the DNS and Firm Settings is setting up your Primary Clients and Billing Contacts.

On the Primary Client's contact card, ensure that a valid email is selected as the Billing Email: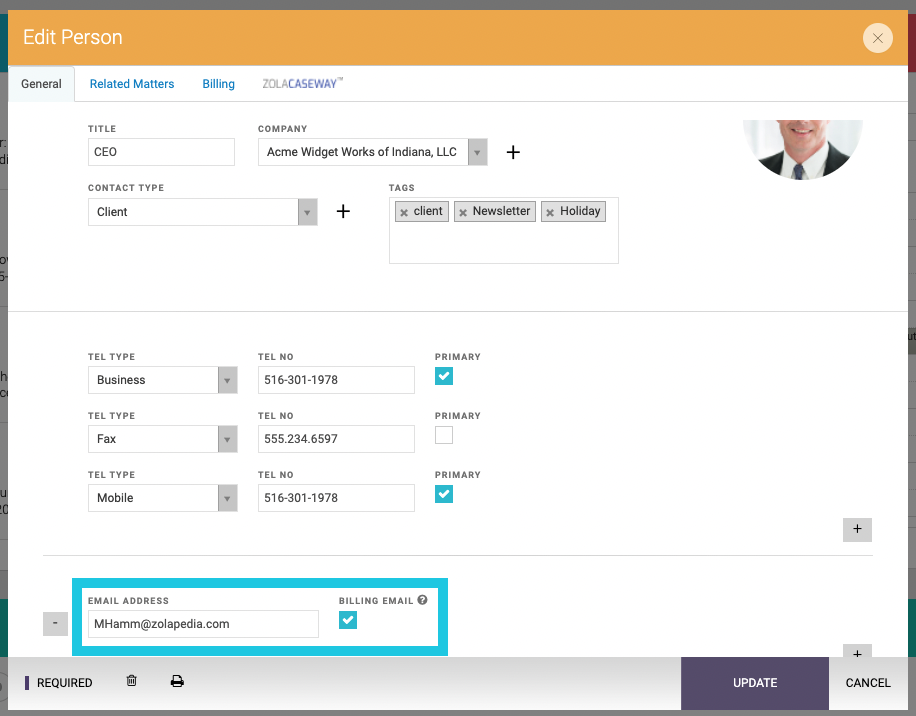 If the Primary Client should not receive their invoices via Bulk Billing, they can be removed as the Billing Contact on the matter level. However, be sure that another matter contact is listed as a Billing Contact: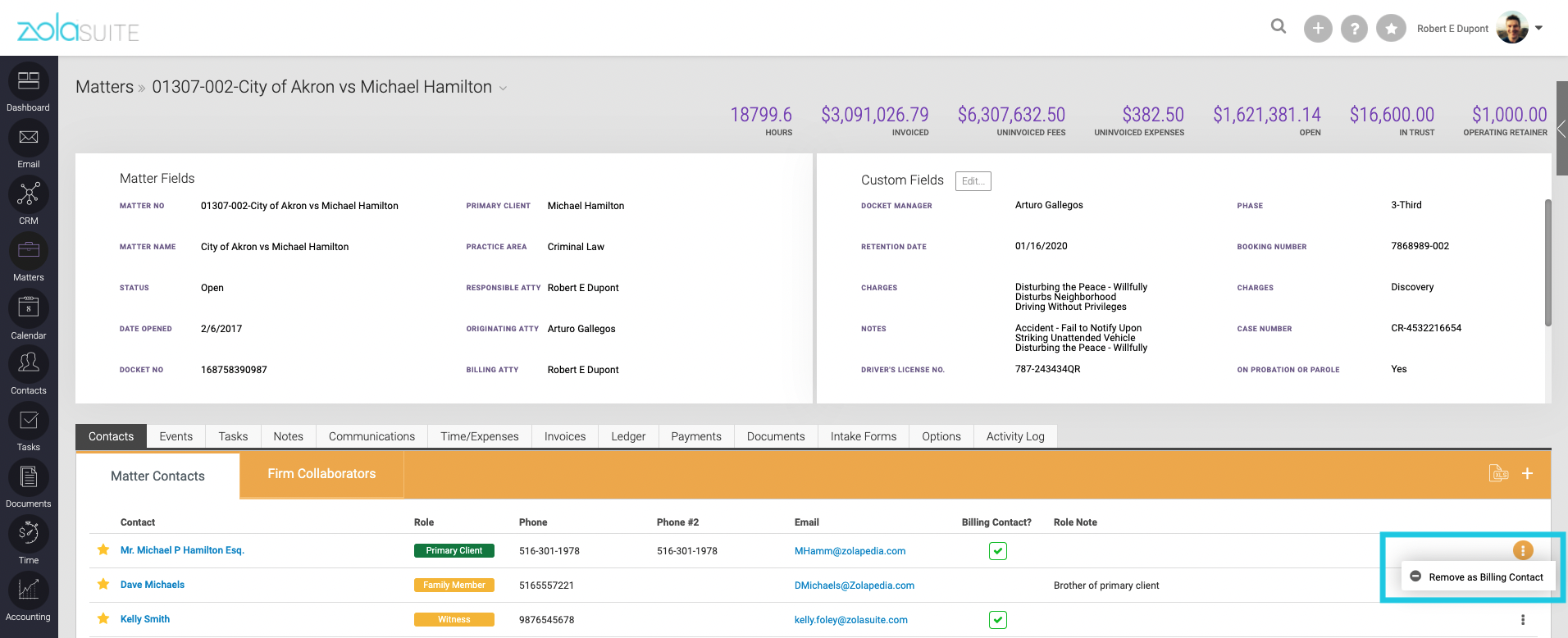 Related Articles

What is the Bulk Billing Center and How Do I Use It?

The Bulk Billing Center allows you to automatically print or blast email all of your clients whose billing preference is set to Email PDF with their respective invoices or statements of account. These emails with the invoices attached will be sent ...

How Do I Use Bulk Billing?

Before you continue make sure that the bulk billing setup has been completed. Please make sure that the billing preference for both the primary client's contact and the Matter option is set to Email PDF Matter: Contact: Go to the Accounting section ...

What is Split Billing and How Do I Use It?

Split Billing allows you to divide the invoiced amount for services and expenses on a singular matter between multiple parties. First, make sure Split Billing is enabled on the Matter-Level. This can be done when you are creating the matter under ...

How Do I Format a Matter That Has Multiple Primary Clients?

If you have a Matter that has more than one Primary Client and cannot make one party the primary client, you can use this solution to organize your Matter: When you are creating the Matter add a new company as a Primary Client. This new Company will ...

How Do I Set Up Bulk Billing?

When you are ready to start using batch invoicing , first please contact support to enable the ability on your Zola Suite account. Once that is complete, you will need to verify your domain. To do so please follow these steps: Go To Your DNS Provider ...
Status
Experiencing degraded performance in Zola Suite?