How Do I Add or Update Zola Suite Subscription Billing Information?
All Zola Suite subscription billing information can be located in your firm settings by going into "Your Zola Suite Account" > "Plans & Payment."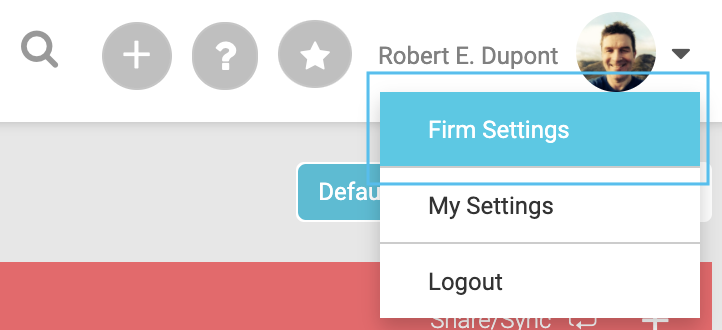 Under the Plans and Payments in the Your Zola Account section.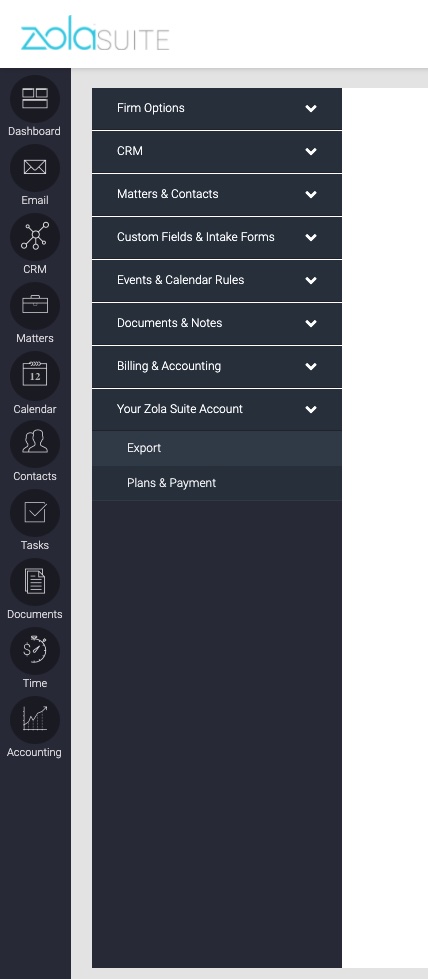 In this section, you can find the best number to reach the Billing department at. By clicking on "Learn more about plans and pricing" you would be able to see the different features of Core, Enterprise, and Enterprise Plus.
Related Articles

How to Use the Quick Add Feature to Add Entries From Any Page?

The Quick Add feature is located at the top of every page in Zola Suite and looks like a plus sign. Once you click on the plus sign, you will see all of the options available which will open in a new modal so you will never lose your place.

How Do I Install the Zola CRM Web Form on My Wordpress Website?

Zola CRM will allow you to manage your leads. One way that leads can enter your funnel is from your website Zola CRM has the ability to capture web form data and place it into the CRM seamlessly using Gravity Forms as the web form creator and our ...

What is Split Billing and How Do I Use It?

Split Billing allows you to divide the invoiced amount for services and expenses on a singular matter between multiple parties. First, make sure Split Billing is enabled on the Matter-Level. This can be done when you are creating the matter under ...

Is My Client Able to View Any of Their Matter Information?

No, this information is intended for internal use only within Zola Suite. Should you give a client the option to sign up for Caseway, they will only be able to view Documents and Invoices that you have shared with them.

What is the Bulk Billing Center and How Do I Use It?

The Bulk Billing Center allows you to automatically print or blast email all of your clients whose billing preference is set to Email PDF with their respective invoices or statements of account. These emails with the invoices attached will be sent ...
Status
Experiencing degraded performance in Zola Suite?