How Do I Clear Cache in Google Chrome?

Want a shortcut? Clear cache by holding down
Ctrl + Shift + Delete
on your keyboard (for Macs, use
Shift + Command + Delete
)
To clear the cache, go into
Customize and control Google Chrome > More tools > Clear Browsing Data
.
From here select
Cached images and files
and clear the data for "All time".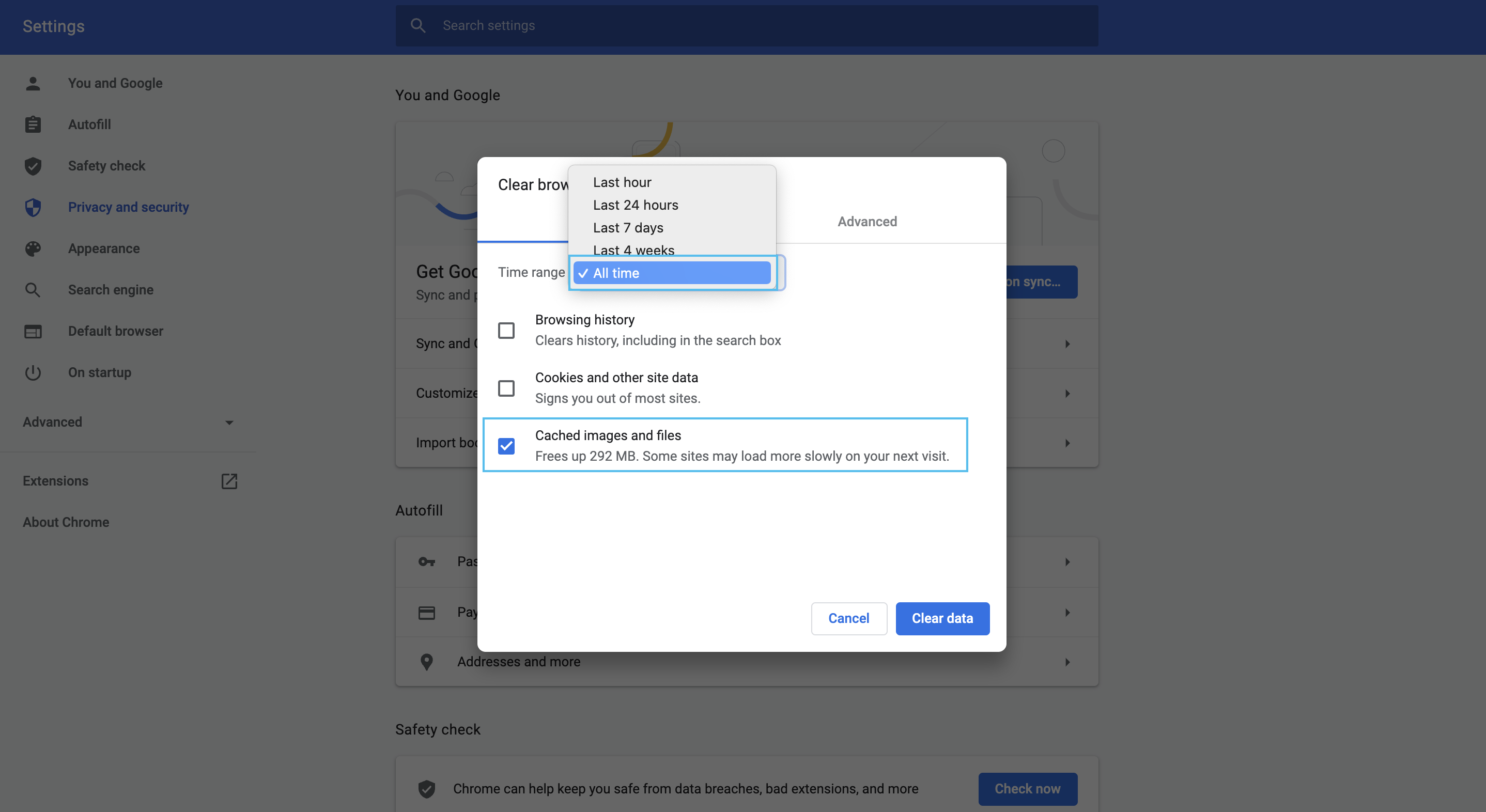 Related Articles

How to Clear Your Browser's Cache

If you are noticing any issues with the Zola Suite interface, the first thing you should do is attempt to clear your browser's cache. Below are instructions that will show you how to clear your browser's cache data. How to clear cache in Google ...

How Do I Clear Cache in Safari?

Do you need to clear the cache for Zola Suite in Safari? Follow the steps below: In the menu bar, click the Safari drop-down and go to Preferences. From here, go to the Privacy section and click Manage Website Data. Select Zola Suite, and click ...

How Do I Enable Spell Check for Google Chrome?

You can enable spell check within Google Chrome by using an extension called Grammarly and then turning it on by: Go to Settings. Scroll all the way down and click on Advanced Settings. Under Privacy, find out "Use a web service to help resolve ...

How to clear cache in Firefox

Click on the 3 line menu button and choose Preferences. Click on Options Select the Privacy & Security panel. In the Cached Web Content section, click Clear Now. Close the page. Any changes you've made will automatically be saved. You can set Firefox ...

How do I export my calendar from Google?

You can only export calendars listed under "My calendars" on the left side of Google Calendar. To export a calendar, you also need to have the "Make changes and manage sharing" setting. Export events from all calendars On your computer, open Google ...
Status
Experiencing degraded performance in Zola Suite?