Through the Firm Collaborators feature, you can assign additional users to a matter. A collaborator may be another attorney, staff, billing or intake person, docketing manager, or legal assistant/paralegal.

To add a Firm Collaborator, navigate to the Contacts tab of the Matter and click the + sign: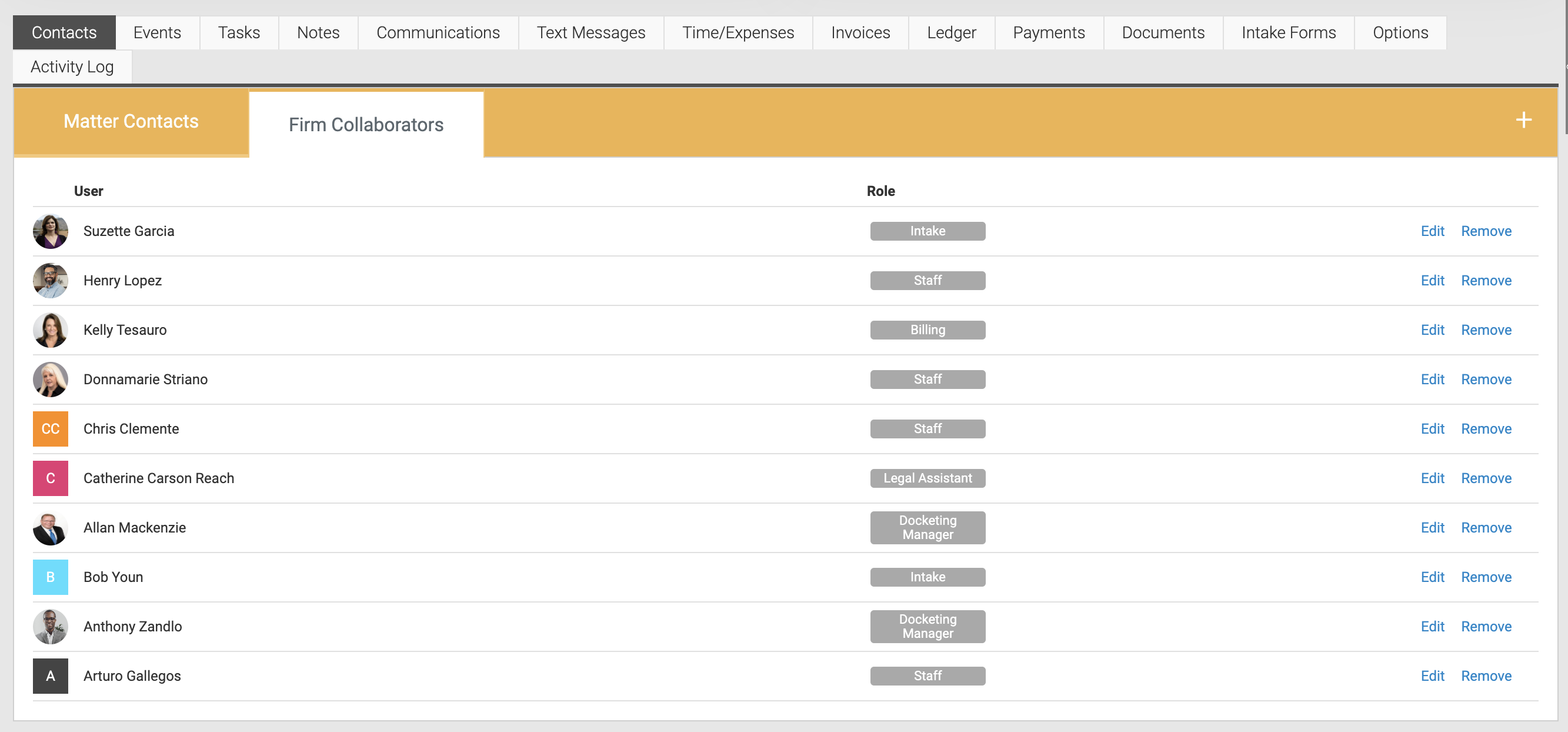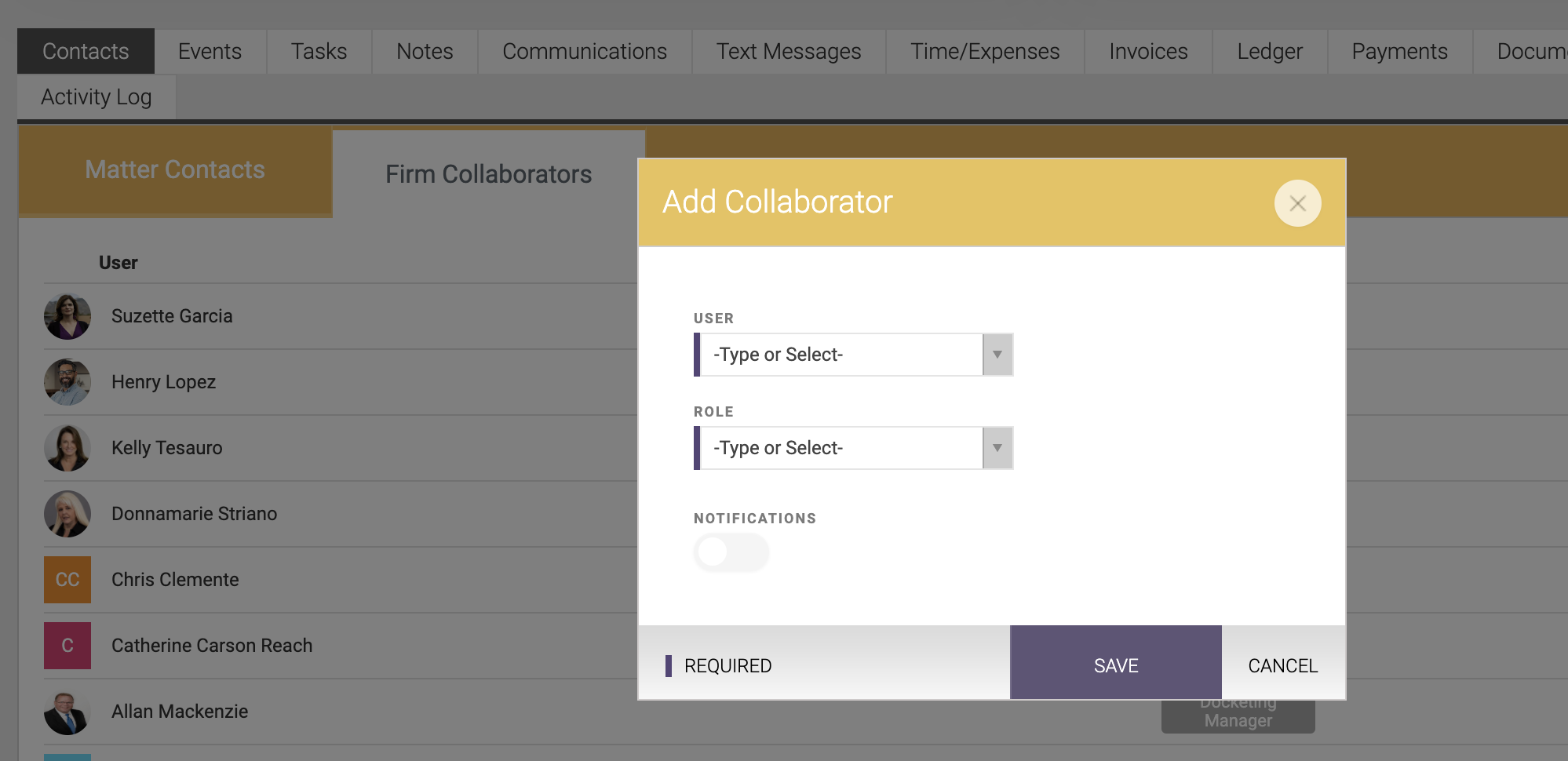 Select the user, assign a role that is specific to the user, then choose whether he/she would like to receive notifications. If notifications are enabled, the Matter Collaborator will be notified when a client submits an intake form or shares documents via Caseway to that Matter. They will also be notified if there is an Evergreen Retainer set for the matter and it falls below its required minimum balance.

You can customize Firm collaborator roles within Firm Settings. Simply click the + sign to create new roles.
Firm Collaborators are also filterable in Matterscapes, therefore collaborators can create their own custom views. To do so, create a new Matterscape, then select Collaborators from the Matter fields. Click the filter icon to the right of the Collaborators' field to choose the appropriate collaborator.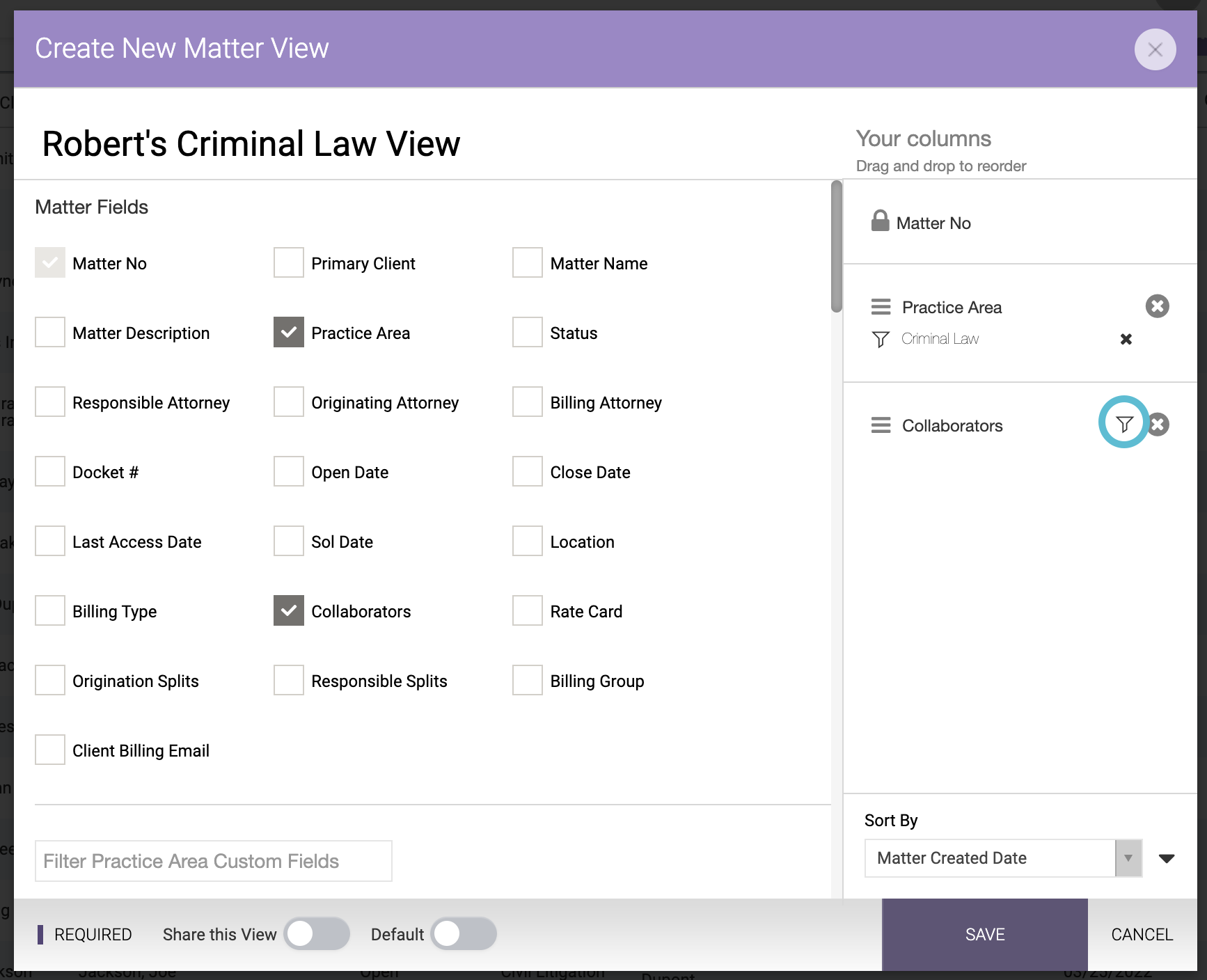 Now, this view will only consist of Matters where "Robert" is a Firm Collaborator.