What is the Disable Auto Save option on the Word Plugin?
The Word plugin allows you to Save documents that you open from your hard drive, network drive, One Drive or storage other than Zola Documents directly into a Matter.
It gives you an option to Save your changes only to Zola Documents or both to the file you opened and Zola Documents.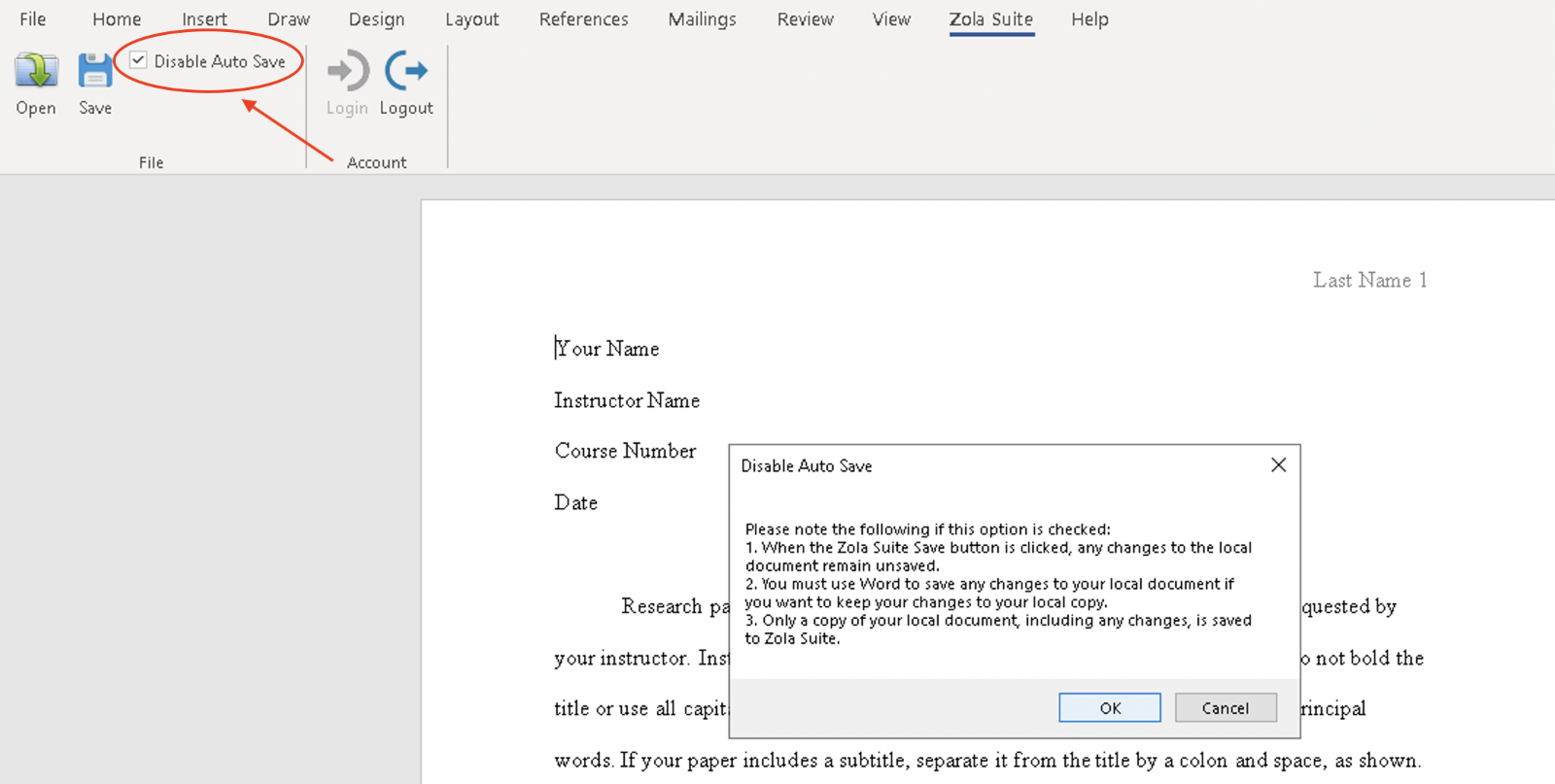 If you have trouble bringing up the Word Plugin Save window after opening a Blank document in Word, you will need to check your Word Save settings.
If you choose to leave the Disable Auto Save option unchecked and have a Word Save setting for Default local file location that is on a network drive or on One Drive, you will have to change the location to a folder that is local on your PC.

In Word, choose File-Options-Save and change the Default local file location if it is not already a local folder on your PC.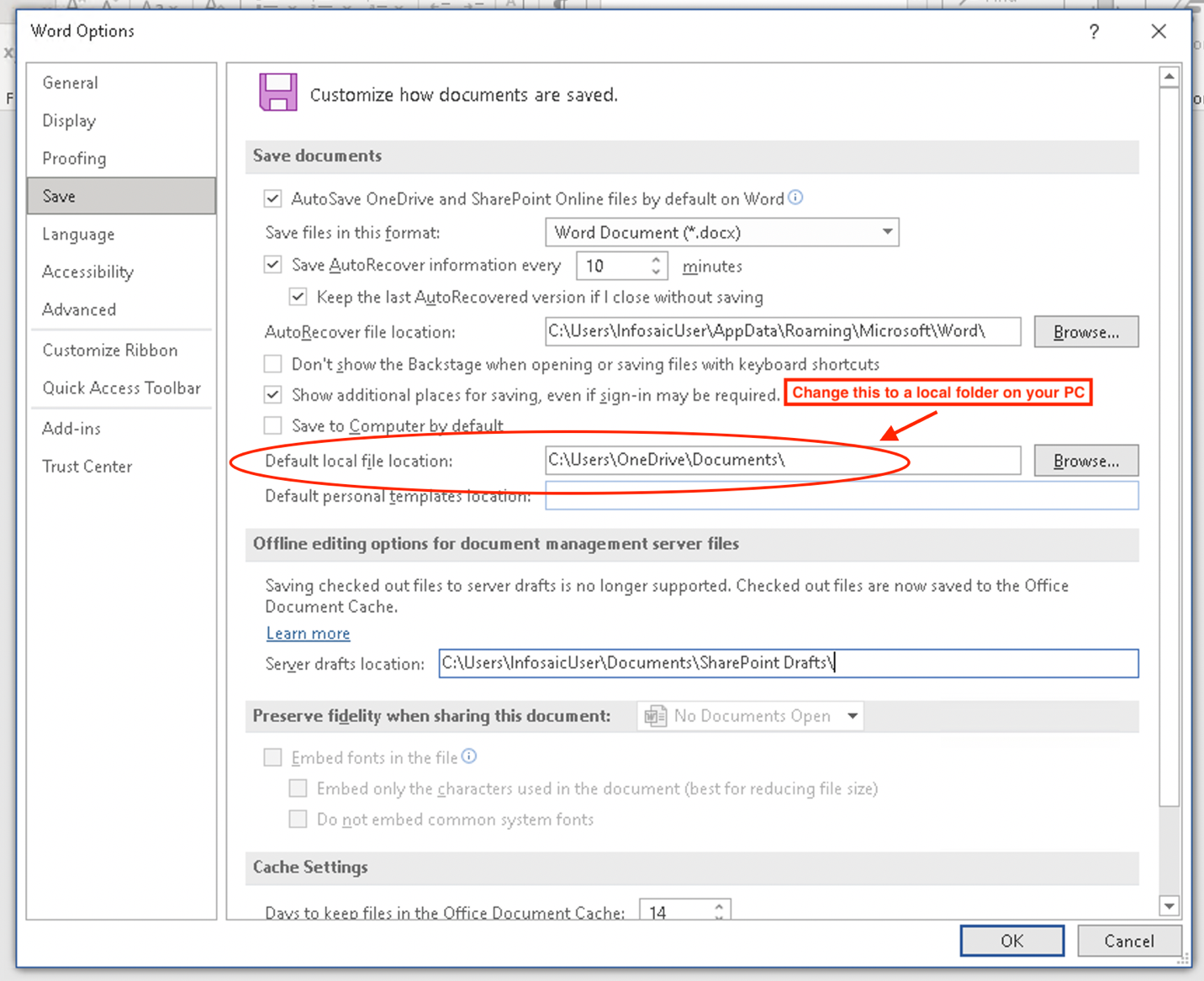 Related Articles

Why Is the Zola Suite Microsoft Word Plugin Not Showing on the Ribbon?

If the plugin is installed but not showing on the ribbon, do the following: Click File and select Options In Options, click on Add-Ins on the left, select Zola Suite, and in the Mange dropbox ( bottom ) select COM Add-Ins and click on Go... Click ...

How To Install: Zola Suite Microsoft Word™ Plugin

Simply navigate to the Document section and click on the word icon on the ribbon. This action will download the installer. Locate the installer file labeled as setup.exe and execute. It is recommended to save and close all your open word document ...

Can I Add A "Save to Zola Suite" Shortcut in Word?

You can add a shortcut using the Quick Access Toolbar in Word. To add Zola Suite to this, follow the steps below. 1. In the top left corner of Word you will see the Quick Access Toolbar. To edit what is shown here, click on the downward arrow and ...

How Do I Use the Microsoft Word Ribbon?

Before you get started, make sure you have installed the Zola Suite Microsoft Plugin. First, you will need to login to your Zola Suite Account. You will be prompted to do this if you try to open or save a document to Zola Suite. Editing Existing ...

How Do I Use the Outlook Plugin?

The Outlook plugin will allow you to bring in certain features from Zola Suite into your Outlook Mail Client. After you have downloaded and installed the Zola Suite plugin, follow the instructions below to start using it: Open Outlook, Click on Zola ...
Status
Experiencing degraded performance in CARET Legal?