Where Do I Find My Licensing Information?
In your Firm Settings, Active users can be viewed and managed under "Users & Groups."

To view
License counts and expiration dates, click on the "+" symbol to add a new user.

This will open a module where you can invite a new user.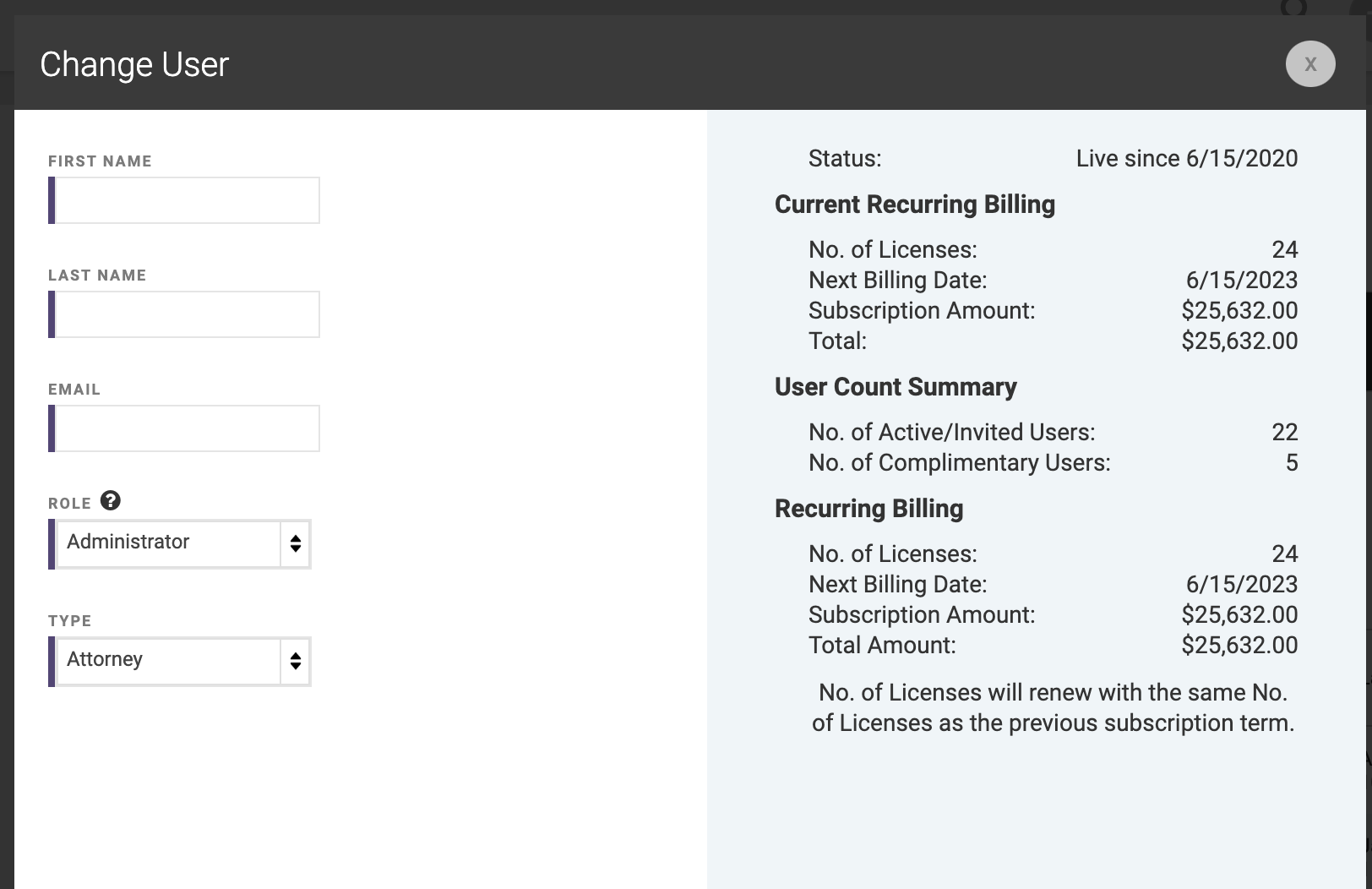 License counts and expiration dates can also be viewed under plans and payments in the left hand information section.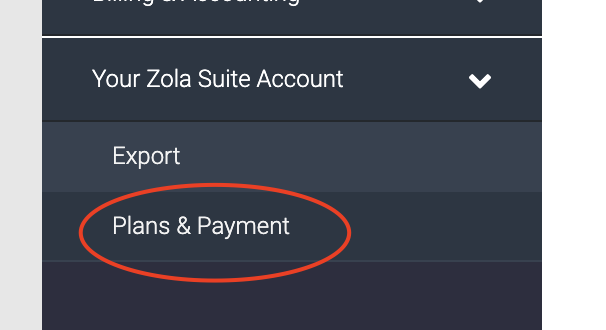 The "next billing date" is the expiration date of your current term, and the number of licenses in displayed for the current recurring billing is the quantity of licenses have been purchased.
Related Articles

How Do I Remove a User From My Account?

If you need to remove a user from your account for any reason, an Administrator or Office Manager can do so from the Firm Settings. We recommend deactivating a user and inviting any new users to maintain data integrity. Go to Firm Settings Select the ...

What is a Firm Collaborator?

Through the Firm Collaborators feature, you can assign additional users to a matter. A collaborator may be another attorney, staff, billing or intake person, docketing manager, or legal assistant/paralegal. To add a Firm Collaborator, navigate to the ...

Who Will the New Lead Notifications Be Sent To?

Each time a new Leads come into the CRM, there will be an Email notification sent top anyone in the firm you choose to notify. This can be set up in Firm Settings. Go to Firm Settings Select CRM Options. Under the section, Notified Users for Form ...

How Do I Set Up Increments for Time-Based Billing?

Zola Suite supports increments on a per-matter basis and also supports a firm-wide default increment. There are a few methods throughout Zola Suite to set up increments for time-based billing. Setting increment when creating a new matter Create a new ...

Adding Firm Attendees On Calendar Events

When it comes to creating a calendar Event that multiple Zola Suite users will be attending, there is no need to invite them as an attendee via email. Each Zola Suite user has their own unique Calendar, where they can add Events for themselves, or ...
Status
Experiencing degraded performance in CARET Legal?